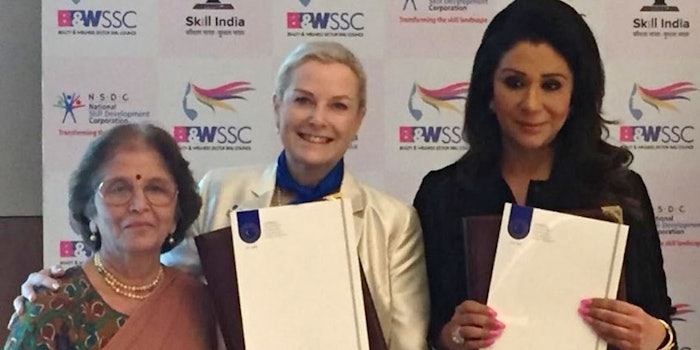 CIDESCO International signed a Memorandum of Understanding (MoU) with India's Beauty & Wellness Sector Skill Council (B&WSSC). "It is the first-of-its-kind initiative in which a Sector Skill Council has signed an MoU with an international body for boosting the global mobility of the candidates trained in beauty therapy," explained Vandana Luthra, B&WSSC chairperson.
The B&WSCC was established under the support of the Indian Government to improve the skills in the beauty and wellness industry, so the MoU will allow for Indian candidates to get the CIDESCO internationally recognized Certificate in Skincare. Thus, this will work to increase overseas employment opportunities for trained professionals from India. 
"This MoU will help in fast-tracking India's mission to produce world-class beauty professionals. We are delighted that CIDESCO is part of this mission. The CIDESCO International Board and CIDESCO Section India are proud to be working together with this superb team," stated Anna-Cari Gund, CIDESCO International president.