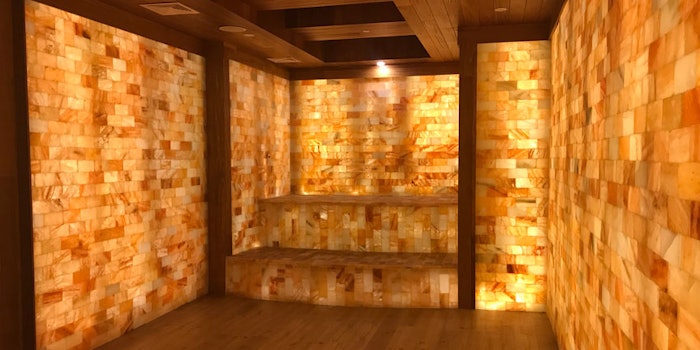 Saltability and TouchAmerica announced they are partaking in a joint venture to serve the spa industry's Himalayan salt concepts needs, called Himalayan Source. The two companies combined their knowledge of salt therapy manufacturing and ergonomics to produce this line of salt room accessories. 
"Our Himalayan Source partnership broadens and develops the many ways Himalayan salt and salt therapy can enhance wellness for spas, wellness centers and more," stated, Stewart Griffith, CEO of TouchAmerica.. 
Himalayan Source will include salt beds, tables, chairs, saunas, walls, panels and tiles made with 100% natural Himalayan salt to be used in the treatment room. The creation from this partnership aims to provide health and wellness benefits to both clients and therapists that partake in salt therapy.