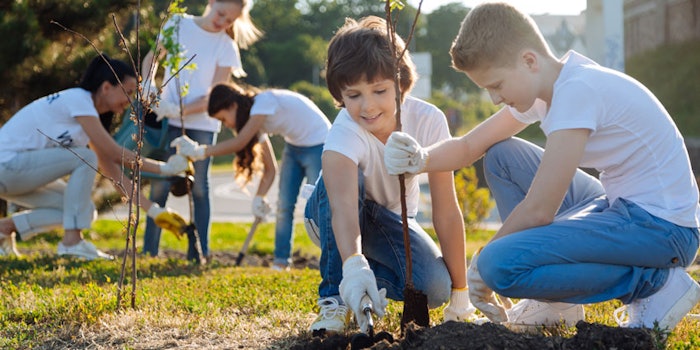 The Green Spa Network (GSN) has partnered with WeForest and started an initiative to plant 1 million trees by Earth Day, Apr. 22, 2019. As of Jul. 27, 2018, there have been 3,339 trees planted. The GSN chose to plant trees as its inaugural action initiative this year because of the great benefits that trees bring to the planet like reversing climate change and capturing carbon dioxide. 
Companies like Kerstin Florian, Osmosis Day Spa Sanctuary and Dazzle Dry have decided to take part in this initiative. Besides the purpose of rejuvenating the planet and helping to reverse climate change, the GSN also hopes to show how the spa and wellness industry cares about improving the environment. 
How to Get Involved
Donate: Three dollars donates one tree. The resources to donate are provided by the GSN and WeForest.
Fundraising and Events: Work to get your local community and people you know involved by hosting a tree planting event. If there are difficulties with you planting trees on your property, you can also try partnering with a local non-profit organization.
Continue a Partnership: If you already have a partnership with a tree planting organization, don't get lazy now. In joining the GSN Tree Planting Initiative, each of the organizations planted trees until Earth Day of 2019 will be counted towards the collective goal.