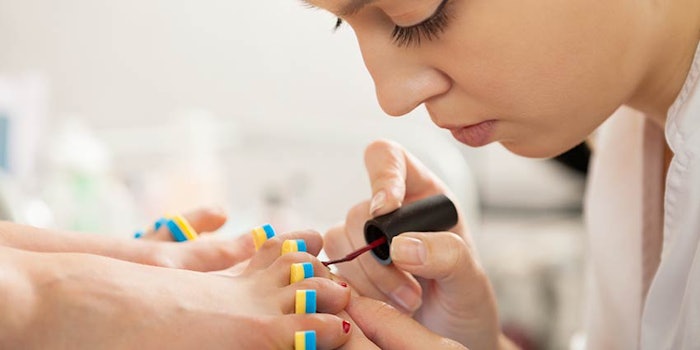 Nashville-based concierge company Belle has announced its partnership with online educator Nailcare Academy. Together, the companies will provide trained foot and nail care specialists to clients who are at-risk for foot complications.
"Each nail technician will be an Advanced Nail Technician (ANT) through Nailcare Academy, or Belle will pay for ANT training," said Belle CEO Armand Lauzon. "After finishing the ANT program, they learn Belle's specific protocols which are designed to promote foot health and prevention of complications."
Related: Should You Add Medi-Pedis To Your Menu?
Belle's client base includes older adults, expectant mothers, diabetics and others who experience poor circulation and changes to the foot itself, putting them at an increased risk for serious complications. Regular appointments allow clients to become proactive in their foot health, potentially preventing ulcers, infections or amputations. Technicians are trained to recognize abnormal conditions, and to refer them to a medical technician.
Added Janet McCormick, co-founder of Nailcare Academy: "Nailcare Academy trains Belle Nail Technicians to work safely and competently with these special clients. We are excited about this new venue of care for our graduates to choose for their careers."