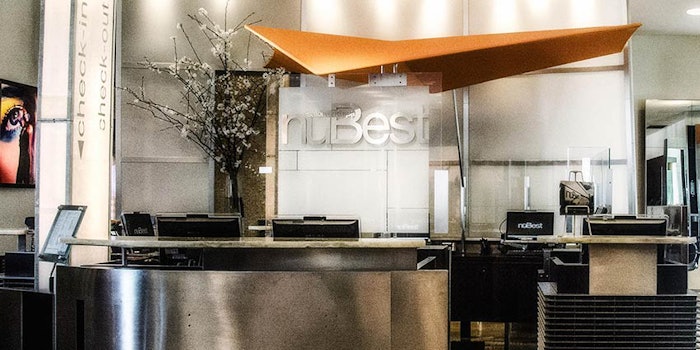 nuBest Salon and Spa in Manhasset, New York is gearing up to celebrate its 45th anniversary.
First opened June 19, 1973, nuBest's staff of more than 125 performs services includes hair design, color, straightening and perming; facials; massages; make-up application; spa nail services; laser hair removal and more.
Over the years, the salon has been featured in magazines including Elle and Glamour, and appeared in the 1985 hit film Desperately Seeking Susan, starring Madonna and Rosanna Arquette. ARTec Worldwide, a haircare brand developed by nuBest owner Michael Mazzie and Leland Hirsch, was purchased by L'Oréal in 2002.
"Celebrating nuBest's 45th anniversary feels like a dream. It has been an incredible experience to witness firsthand how the salon has evolved over the years," said Mazzei. "I am so proud of what my family and I have been able to achieve with nuBest – we have created a community for our clients, with the help of some of New York's best stylists."