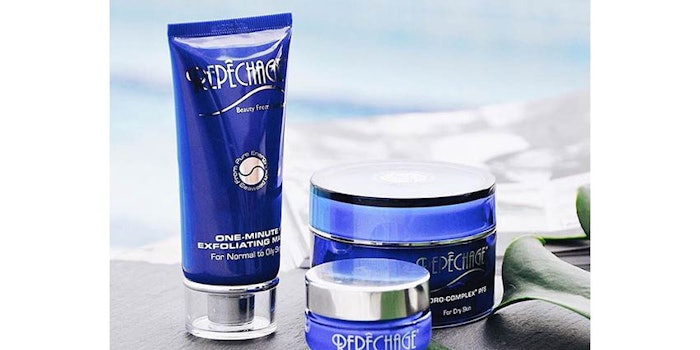 @repechage/ via Instagram.com
Repêchage is one of five New Jersey companies to be honored with the 2018 ACG NJ Corporate Growth Award.
"It has been our mission to provide excellence in professional seaweed-based skin care internationally through manufacturing and distribution in the United States, not only with our facilities in New Jersey, but also by utilizing sustainably sourced and harvested seaweed from the Maine Coast. I am excited share my insights and real-life experiences about leading innovation for sustained excellence and corporate growth at the event," said CEO and founder Lydia Sarfati.
CEOs from the selected organizations will speak at a half day event, to be held May 8, 2018, 7:30 am-12:00 pm at The Palace at Somerset Park in Somerset. Rick Taylor, president and CEO of Konica Minolta and recipient of the 2018 ACG NJ Corporate Lifetime Achievement Award, will be the morning's keynote speaker; Tom Bergeron, editor and chief content officer of ROI-NJ will serve as emcee.
"We are expecting a record crowd," said ACG NJ president Sally Glick. "Every astute C-Suite executive, business owner, service provider and others focused on corporate growth and the M+A community in New Jersey and beyond are going to want to hear how these leaders achieved such a high level of success in their corporations. Given that we are recognizing middle market companies with annual revenues between $5 million and $500 million, there will be something for everyone in the room to immediately adapt to their own situations and company culture."