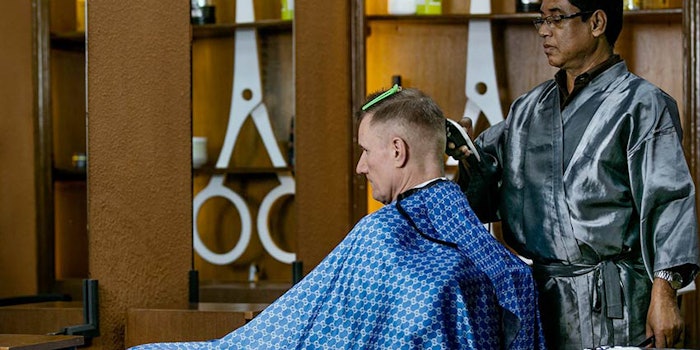 Facebook.com/TrimSalonSpa
Gentlemen, it's time to ditch the scruff and chop the mane: Dhaka, Bangladesh has its own male-centric salon and spa in Trim, reports the Daily Star.
The men's grooming spot offers haircuts, manicures, pedicures, massages and more; guests are also treated to complimentary drinks and personalized wash rooms.
Trim's VIP package allows customers to enjoy multiple services in a private room, and the "Complete Grooming" executive package lets guests take an a la carte approach.