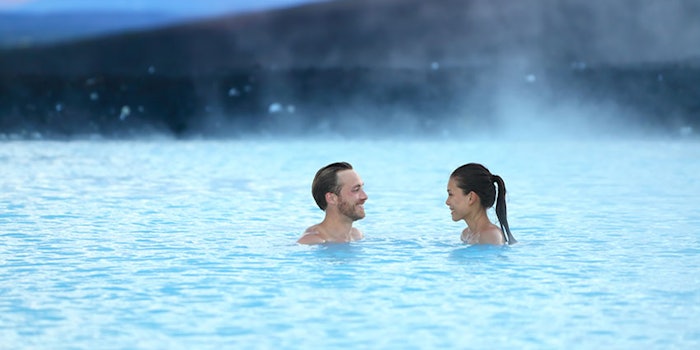 The Nordic spa experience is coming to North America, thanks to the effort of three moms. Genevieve Nolet along with Martine Fontaine and Melanie Gaudet-Leblanc are set to open Usva Spa Nordik in Moncton, Canada in February 2018.
Thermotherapy
As a Nordic spa, the main focus of the new spa will be thermotherapy. This idea came from Nolet who fell in love with thermotherapy while visiting spas in Iceland. This true love inspired her to open the first thermotherapy spa in Moncton to bring the treatment to North America.
Thermotherapy is a treatment that places the body in very hot and then very cold temperatures followed by a period of relaxation. Not only does this treatment help with physical aches and pains, but it also helps to boost mental health. This treatment encourages your body to relax and receive better sleep, which is good for your mind and body. It is also proven to help boost your immune system, tone and tighten your skin, and reduces accumulated stress and tension. "The body gets really good health benefits from that cycle. The best thing to do is to do at least three cycles," explained Nolet in an article with The Bend.Therefore, this full spa experience should take approximately two to three hours to complete.
To provide thermotherapy, the spa offers dry and steam saunas, an outdoor hot tub and an outdoor cold pool.
Treatments and Cuisine
This 7,500 square foot spa will have a lot to offer clients. Nolet, Fontaine, and Gaudet-Leblanc decided that there were plenty of places where you could find esthetic services in Moncton, so they put the focus of Usva into helping people experience pure relaxation. In addition to thermotherapy, the spa has quiet relaxation spaces, a delicious bistro lounge, and massages. Usva provides its clients with the options to choose a classic Swedish massage or venture into a specialty massage, and they can choose to experience this massage alone or with a partner. They also offer a bistro lounge that is available to anyone who partakes in the thermal experience. The bistro lounge offers delicious seasonally changing menu items and a panoramic view of Monton.
The three moms decided that they wanted to create a unique experience that offered people a relaxing way to escape everyday life, and they formed their spa around the core values of life, passion, kindness, balance, and quality.