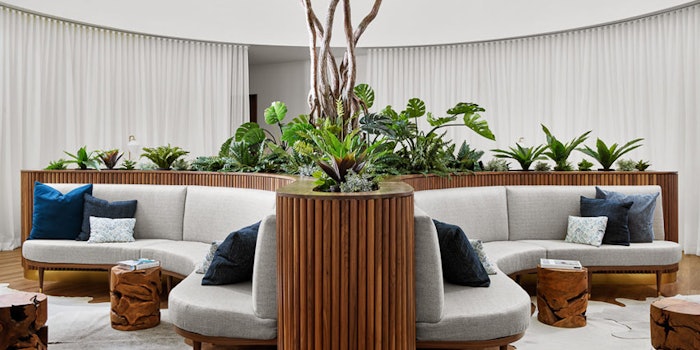 Austin-based Milk+ Honey has announced the opening of its newest spa, located in Los Angeles, California, its first spa outside of Texas.
The 6,000-square-foot Brentwood location features 13 treatment rooms, three soakless pedicure stations, two manicure stations, a relaxation lounge, steam showers, and more.
This spa will be Milk + Honey's seventh location and will offer the brand's full range of therapeutic massage, body, facial, nail, wax and lash treatments as well as a complete menu of medical aesthetic treatments.
Milk + Honey founder, Alissa Bayer said, "We're thrilled to work with Droese Raney Architecture again. They designed a gorgeous and functional spa for us in Fort Worth, and are the team behind Forty Five Ten and Neighborhood Goods'spaces. They are a dream to work with. The architecture of our spas is fundamental to our success. We need our design to be thoughtful, functional, and welcoming. We don't have rigid design specifications because each location is unique. We want our locations to feel like siblings, not cookie-cutter identical twins. It takes a lot more effort to design that way, but it allows each spa to have its own personality, energy, and aesthetic."