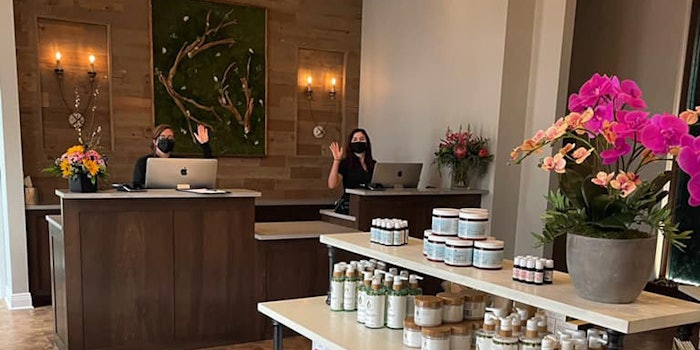 The Woodhouse Day Spa, a high-end day spa brand, has announced the opening of its newest location in the Bottleworks Hotel.
The full-service Woodhouse Day Spa offers guests more than 70 rejuvenating spa treatments in a peaceful, luxurious and relaxing environment.
This spa is the first in the country to include a halotherapy salt room. The microclimate of these rooms is known to offer skin and respiratory benefits, while relaxing in a calming Zen atmosphere.
Guests can enjoy Woodhouse's signature services such as its Therapeutic Stone Massage, Organic Seaweed Leaf Wrap, Warm Agave Nectar Pedicure or Lavender Dreams sleep treatment.
All treatments begin with a plush robe and reflexology sandals to begin their journey, while gentle music, essential oils and soft lighting work in tandem to promote a sense of calm and relaxation.
Terri Smith, owner of The Woodhouse Day Spa Bottleworks said, "I decided to bring The Woodhouse Day Spa brand to the Bottleworks Hotel because the property's unique mix of history and modern luxury provides the perfect setting for the distinctive and transformative experience that Woodhouse provides to each guest. There is a natural synergy between the hotel's one-of-a-kind atmosphere and our high-end spa brand. We're so excited to be a part of this new property and look forward to providing our signature, award-winning services to both out-of-town guests and Indianapolis residents alike."