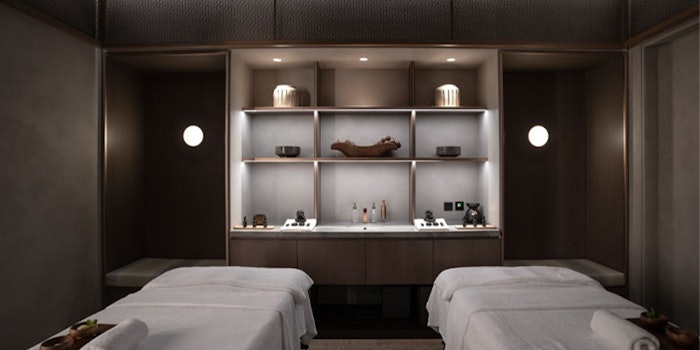 Sensasia, a luxury spa group, has launched an express spa located in Kempinski Hotel Mall of the Emirates.
Related: Youngest Spa Owner in Cedar Valley Opens Day Spa
Sensasia Stories is curated to have express, targeted treatments, as well as its own boutique entrance within the Mall of the Emirates.
Stories Lab Express Spa includes quick 15 minute treatments focused on facial glows, targeted massages, or a mediation/spa treatment.
There are also longer sessions, available at Sensasia Stories, such as a three hour whole body massage with scrub, as well as hot stone massages, thai yoga stretches, warm candle melts, and body wraps. 
The spa also offers options for pregnant clients and men.