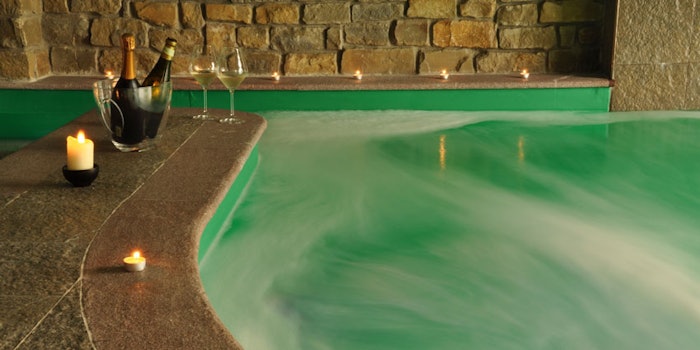 The Springs Resort & Spa in Pagosa Springs, Colorado, has renamed November to "Soak-ember," a campaign designed to reboot guests' immune systems and help them soak away the stresses of 2020.
As a member of the Global Wellness Institute's Hot Springs Initiative, David Dronet, co-owner of The Springs Resort & Spa, has created a Global Live Soak even on November 13, 2020, from 9:00 p.m. to 12:00 a.m. MDT. The event will run simultaneously at hot springs in 10 different countries around the world, including Czech Republic, Japan, Switzerland, China, New Zealand, Australia and The Springs Resort in the U.S.
"The earth's healing waters having been nurturing mankind through the ages and now more than ever, we need to come together, nationally and globally, to recharge our bodies and rejuvenate our spirits," says Dronet.
In addition to the live soaking event, which will be livestreamed on Facebook, the property will host five other "Soak-ember" events:
Soak & Stargaze. 

Laminated Maps of the Stars will be handed out so guests can study the stars amid the steamy waters. Local astronomy buffs will lead weekly "star tours," poolside.

Soak, Sip & Savor Packages. 

 Includes admission for two at the Bathhouse, prix fixe casual dinner at Barefoot Grill and locally brewed beers.

Spa "Happiness Hour." 

 Enjoy 25% off treatments in Pah-gosa Spa from 3:00 to 5:00 pm daily.

The Soak-Ember Challenge. 

Guests are invited to check off each of the pools in their Personal Bathing Passport, which enters them in a drawing to win a fluffy Springs Resort Robe and mineral-rich Bath Salts to continue their healthy soak habit. Guests who post a picture of themselves doing a contrast bathing cool dip in the San Juan River on Instagram using the hashtags #soakember #cooldip #pagosahotsprings will be entered to win a free night at the resort.

More Fun. 

Visitors can participate in meditation and yoga classes, live music jam sessions, healthy snacks, fresh squeezed juices, beer tastings and more.