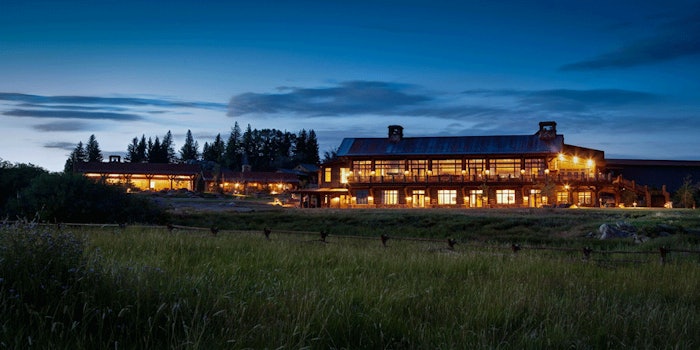 The Lodge & Spa at Brush Creek Ranch officially reopened for its 2020 season, following the COVID-19 pandemic.
"While so much has changed in the world, the expansive beauty of Wyoming's Platte River Valley hasn't changed for centuries, and residents and visitors continue to find solace on these lands," said Mike Williams, Executive Vice President and COO of Brush Creek Ranch. "We are eager to welcome guests back to Brush Creek Ranch where they can experience 30,000 acres of adventure, memories and the True Spirit of the West – an inspiration that many of us need right now."
The lodge and spa has implemented a number of safety measures to make sure that guests and team members are protected in the best way possible: sanitizing frequented areas after each use, limited transportation, and completely stripping and cleaning rooms, cabins, and homes between all bookings.
The spa plans to offer wine events through the summer and the fall, including the below.
• August 10 – 12: winemaker series with Todd Anderson, owner of world-renowned Ghost Horse cult wines and Anderson's Conn Valley Vineyards
• September 10 – 12: wine weekend with Joseph Phelps Vineyards, best known for its flagship Napa Valley blend of red Bordeaux varieties, Insignia, first produced in 1974. The wine weekend will include five- and seven-course wine pairing dinners.
• October 12 – 14: immersive wine experience with Rutherford, California's historic Staglin Family Winery
Throughout the remainder of the 2020 season, Lodge & Spa at Brush Creek Ranch guests will have much to see and experience, all while the staff is committed to their health and safety.