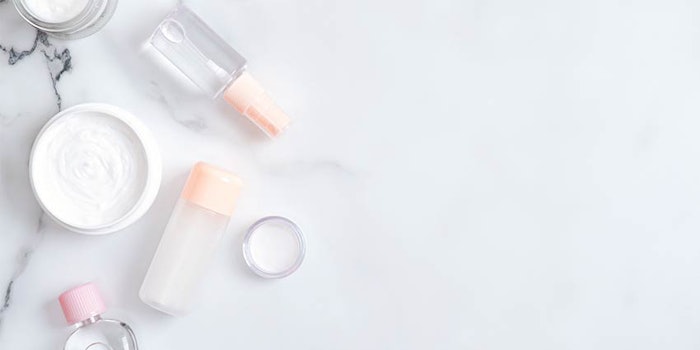 Rhonda Allison Cosmeceuticals (RA) has introduced a complete rebrand of its entire product line up. The rebrand brings a bright, fresh color palette to the products along with eight product categories designed to address a specific skin care concern, each identifiable by new signature icons.
The product lines, which sport fresh, distinct looks, include:
Pro Youth-10: This line comprises products that increase cellular turnover, replenish collagen, elastin, antioxidants and lipids, stimulate energy and cellular communication, and repair glycation, cellular dysfunction and DNA breakdown.
Pigmentation Solutions: Pigmentation Solutions focuses on surface exfoliation, suppressing melanocyte activity, cellular repair and protection, and lightening and brightening.
Acne Remedies: This line is specifically geared towards restoring the health of acne skins, from mild to severe conditions as well as teen prevention. This line reduces bacteria and inflammation, increases cellular exfoliation and supports healthy wound healing.
Rosacea Rescue Rx: Rosacea is a complex skin concern, and as such, the demand for formulated solutions to address this issue are at an all-time high. The products in the Rosacea Rescue Rx line focus specifically on reducing redness and inflammation, replenishing fibroblast and barrier function, reducing cellular buildup and negative pathogens, and reviving cellular activity.
Compromised Barrier Repair (CBR): Compromised barriers are increasing due to pollution, stress, diet and harmful ingredients. With this in mind, this line incorporates products that effectively strengthen the dermis, rebuild the epidermis, and restore lipids and hydration.
Eyes: Products in this line focus on increasing hydration, reducing fine lines and wrinkles, and minimizing puffiness and dark circles around the eyes.
Reflect: This line will support in reflecting damaging UV rays. It consists of pure and clean formulas that are rich in antioxidants, promote skin healing, and protect and defend from harmful UV rays.
Skin Rehab: This holistic line is dedicated to promoting whole-body healing, alleviating discomfort, itching and irritations, healing and repairing damaged skin, encouraging cellular strengthening and reducing scarring.
RA has also introduced two new products:
Nourishing Grape Seed Serum, which is formulated with organic seed oil and a synergistic essential oil complex designed to help hydrate, soothe, strengthen and increase antioxidant protection in the skin; and
CBD Infused Lip Glosses, which use high-quality, organically grown, hemp-based CBD oil to boost antioxidant, antibacterial and anti-inflammatory support to prevent dry, flaky lips.
"The idea for this rebrand came from the feedback we were receiving from our partners and new prospects," Shannon Esau, CEO and national educator for Rhonda Allison Cosmeceuticals, said. "We have a wide range of products, each of which deliver powerful results that address a number of skin concerns. This rebrand will help our partners identify which products would be best to treat specific skin conditions and will make it easier for their clients to understand more about their skin and which line works best for them."