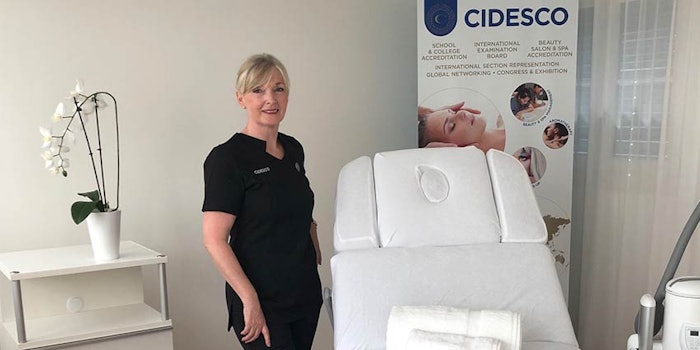 CIDESCO has announced it will be opening an exclusive training salon in 2020 at its head office in Zurich, Switzerland. As the only organization with a training salon, CIDESCO has received sponsorships from several of the industry's top providers.
Previously: CIDESCO Discusses Modern Modalitities at Annual World Congress Event
The CIDESCO Training Salon will provide education and also serve as a platform for the company to produce educational webinars for its members. Aimed at CIDESCO International Examiners, the webinars will offer continued professional development training and assist CIDESCO Sections and Schools with education and insight to changing industry trends.
CIDESCO Training Salon sponsors include:
Repêchage: An exclusive skin care range
Lemi: An Italian spa furniture brand
Florence Roby: A leading supplier of luxury work uniforms in the United Kingdom
Ionto-Comed: A German electrical equipment brand
Babor: An award-winning skin care brand made in Germany
"At CIDESCO we offer the highest standard of education and for us to now be able to do this from our own CIDESCO Training Salon is fantastic," CIDESCO international president Sandy Fuhr said. "We are delighted to announce the new facility and hope that our webinars will also make training simple and accessible to CIDESCO Sections, Schools and students worldwide."