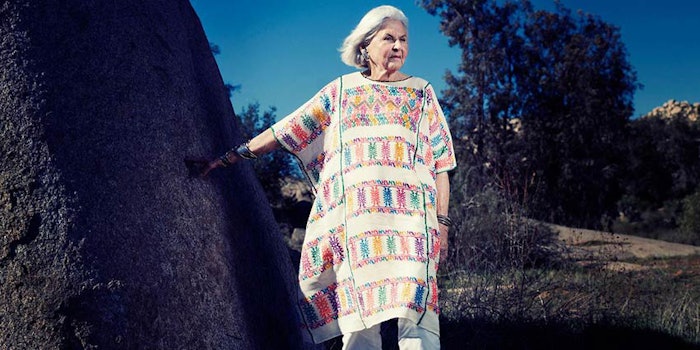 Deborah Szekely, an industry veteran at 98, has launched a fundraiser to support the community of Tecate in Baja California, Mexico in the wake of wildfires. Donations can be made to the San Diego Foundation, Friends of La Puerta Fund.
Tecate is the nearest settlement to Szekely's wellness destination, Rancho La Puerta. Rancho La Puerta, which was co-founded in 1940 by Szekely and her husband, Edmund, and is now run by their daughter, Sarah Livia Szekely Brightwood, is mainly connected to the community through its non-profit, Fundación La Puerta.
Fundación La Puerta, a community-action foundation, supports environmental, social and educational projects in Tecate and its border area. Some of its projects involve orphanages, hospitals and river cleanups.
Szekely, who opened The Golden Door luxury spa in California in 1958, is a long-time member of the International Spa Association. She also launched Wellness Warrior, which is a lobbying organization.
The Ranch is home to a 47-treatment room spa and offers 70 outdoor and indoor classes/activities with 20 full-time instructors. The spa, which is partnered with German product houses Amala and Primavera Skin, offers massages, aromatherapy, scrubs, scalp treatments and facials.
Szekely wrote in an open letter, "For almost 80 years, Rancho La Puerta has shared in the life of the community of Tecate.
"Tecate is family. Now they need us.
"Money donated through the San Diego Foundation, Friends of La Puerta Fund will enable our displaced neighbors to rebuild their lives.
"At first, it was a 'small' fire, but driven by fierce winds it grew into a massive conflagration within moments. Nothing remains.
"I knew I could count on the guests and friends of The Ranch–along with our staff of more than 400 –and I began writing this letter as we drove home."