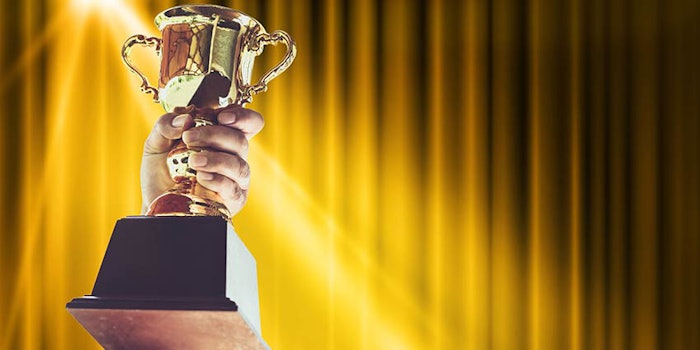 Progenitor Biologics, LLC, has announced its DefenAge Skincare line is the recipient of two beauty industry awards, thanks to its Age-Repair Defensins technology; the 2019 Beauty Independent Innovation Award for "Eye Product of the Year" and The Aesthetic Channel's "Aesthetics Industry Award Winner for Nonsurgical Innovation."
After being selected from more than 2,000 applicants, DefenAge 3D Eye Radiance Cream claimed the Independent Innovation Awards' "Eye Product of the Year" for its proprietary Age-Repair Defensins technology, its extended performance and elegant dispensing system. The cream lifts, firms and smooths the upper eyelids, and reduces the visibility of dark circles, puffiness, crows feet and fine lines.
"Scientific research shows that defensin-molecule reprograms dormant cells in our body to generate visibly newer, healthier and truly youthful new skin," said Gregory Keller, M.D., Progenitor Biologics' Medical Advisory Board chairman. "Scientists at DefenAge implemented this revolutionary discovery in DefenAge's formulas."
The DefenAge Clinical Power Trio, which was selected from hundreds of submissions, earned The Aesthetic Channel's "Nonsurgical Innovator of the Year," for its second consecutive year.
"As one of the first-ever Aesthetic Awards winners to be chosen by aesthetic professionals and colleague voting, this award means much more to us than just a title; we are proud and honored to have earned the high praise of our peers," said Progenitor Biologics' CEO Nikolay Turovets. "Both awards reinforce we are paving the way for the future of skin care, empowering consumers to truly reverse signs of aging. Our team is extremely proud to be recognized by such prestigious resources as the Independent Innovation Awards and The Aesthetic Channel."