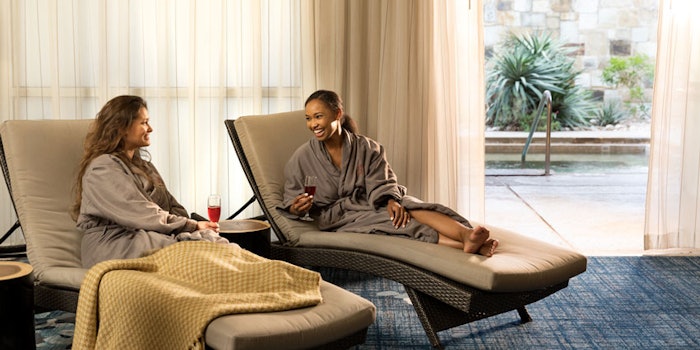 The Spa Django at Hyatt Regency Lost Pines welcomed the holiday spirit with their Holiday Bliss Salt Scrub Treatment [60 min., $145] and special rates for local residents and resort guests for the entire season.
"As the weather starts to cool off and we prepare for the start of the busy holiday season, now is the perfect time to plan a trip to the spa to relax and unwind," said Adrienne Willis, director of Spa at Hyatt Regency Lost Pines Resort & Spa. "We are excited to roll out a new treatment option with our seasonally-inspired Holiday Bliss Salt Scrub service as well as special rates for our guests to help them make the most of their spa experience," Willis continued.
The treatment includes a body scrub that has been infused with peppermint essence to provide a thorough, regenerating exfoliation. The scrub is followed by a vanilla bean lotion to smooth and soften the skin. The Spa Django also provides the opportunity to enhance the treatment with multiple service add-ons including a therapeutic scalp, body or foot massage.