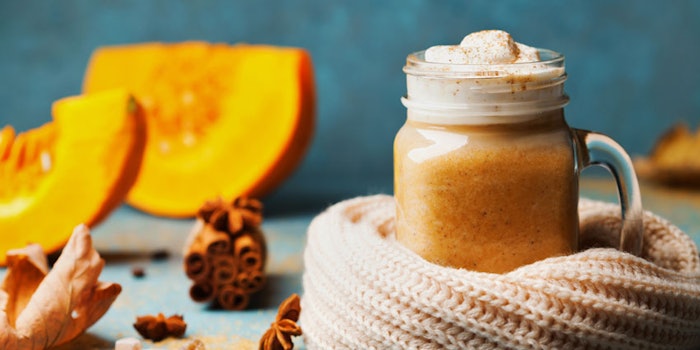 Along with the trees and temperature, another thing that changes with the seasons is the skin. After spending days in the sun and the heat, your client's skin is looking to be replenished. That's why we put together fall and winter treatment that different hotels are coming out with. 
FALLing for Your Skin
While it is going by quickly, the time of pumpkin spice and everything nice is far from over. Here are some fall treatments that spas added to their menu for a short period of time. 
1. Seagate Hotel & Spa. The Seagate Hotel & Spa decided to make fall a journey for their clients by adding the Enchanted Journey Lifestyle Package [4.5 hr., $418] that indulges guests in the epitome of pumpkin spice. This package includes a Swedish Massage, Pumpkin Enzyme Facial, Pumpkin Spice Manicure & Pedicure and a complimentary spice martini. 
2. Emena Spa. Turning slightly away from all the pumpkin for fall, Emena Spa decided to take a different route when it comes to adding the fall spice. They added the Paprika Cinnamon Oxygen Anti-aging Treatment [80 min.]. This treatment infuses organic autumn spices that stimulate blood circulation and helps increase collagen while moisturizing the skin.
3. Mondrian's GUYandGIRL Spa. The Harvest Facial [50 min.] offered at the Mondrian's GUYandGIRL Spa includes spiced wine, papaya and pumpkin to reduce the signs of aging and leave skin feeling hydrated and balanced. For their client's who are looking for a full body fall experience, this spa also offers a Cinnamon Spice Body Glow [30 min. or 60 min.], which works to increase radiance in the skin and improve circulation through the use of brown sugar, cinnamon and clove. Finally, this spa also offers an Autumn Equinox Massage [50 min. or 80 min.] which uses mulled wine, sweet orange and cinnamon blended together for an aromatic Swedish Massage. 
4. Hyatt Regency Hill Country Resort and Spa. To accompany the beautifully changing colors of autumn, the Hyatt Regency Hill Country Resort and Spa added the Caramel Apple Pedicure [50 min., $70] to their menu, which will be running through January. This pedicure features warm aromas of apple harvest paired with a whipped honey foot scrub and finished with a relaxing foot massage and fall-inspired nail polish. 
Bundling Up Your Skin
While fall seems to be all about pumpkin winter brings in some different kinds of treatments. Get ready for some peppermint and lots of hydration with these treatments that spas added to their menu. 
5. K'Alma Spa at the Gates Hotel South Beach. This specific winter treatment was designed to provide a tropical twist so guests can relax and feel like they're on a vacation, very much needed in the dead of winter. The Star Power Ritual is a body therapy and massage duo that uses star fruit, cinnamon and sugar to provide a tropical twist on a winter aroma while also clearing the body of toxins and protecting against blemishes. This treatment also includes a star fruit infused coconut oil, star patches that go on the eyes and a star fruit cinnamon tea drink. 
6. Seagate Hotel & Spa. Taking a much more traditional approach to winter, The Seagate Hotel & Spa brought in the peppermint for their Holiday Celebrations Lifestyle Package [4 hr., $386]. This package includes a peppermint body polish, peppermint Swedish massage, lift and firm facial and a peppermint manicure and pedicure. The package also includes a complimentary peppermint Twist Martini. 
7. Hyatt Regency Hill Country Resort and Spa. To welcome in the winter, the Hyatt Regency Hill Country Resort and Spa also added the Berries & Mimosas Facial [80 min., $199] and the Stone Crop Restorative Body Wrap [80 min., $199] to their menu. The body wrap is a total body experience that scrubs away dry skin with a seasonal botanical blend. A face massage is also given while the client is wrapped up in warm linens, and they finish it with a smoothing cream to reduce cellulite. For the facial an enzymatic oxygen system is used to eliminate hyperpigmentation while also combating breakouts and calming rosacea. The treatment also includes a customized mask.
Get even more ideas for Fall & Winter treatments to add to your spa by looking at these full protocols.