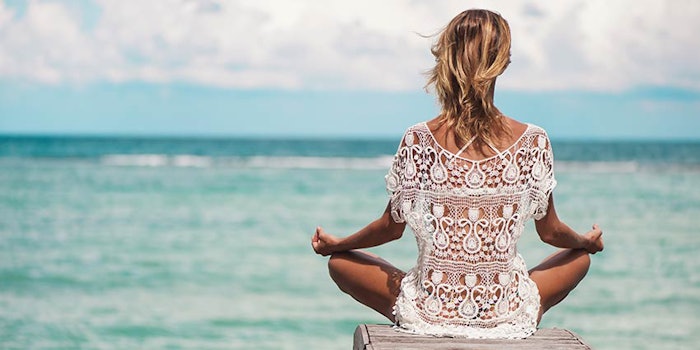 The Rosewood is putting the local in Global Wellness Day (June 8, 2019), celebrating with regional-specific festivities at two of its North American locations.
Healthy Habits in Georgia
The Rosewood Hotel Georgia in Vancouver will offer several bespoke activities, designed to encourage healthy habits. They include nutrition tutorials with a naturopathic specialist, cooking demonstrations, fitness classes, guided sound meditation and sunrise yoga, and detoxifying vitamin B12 injections and cupping treatments.
Jason Marr, M.D., will offer nutritional guidance, while chef Kiran Kolathadon will provide curated meal advice. Also in the offing: barre and HIIT classes, sunrise yoga and detoxifying treatments to help guests feel relaxed and rejuvenated.
"Vancouver's mild weather and proximity to spectacular natural wonders–from mountains to beaches–make it a world-class wellness destination and great place to celebrate Global Wellness Day," said Safwan Abu Risheh, managing director of Rosewood Hotel Georgia. "At Rosewood Hotel Georgia, we encourage healthy lifestyle choices and look forward to offering unique activities to help guests relax, recharge and gain valuable knowledge during this international celebration of wellness."
Getting Local in San Miguel de Allende
A few thousand miles south, the Rosewood San Miguel de Allende will offer a mix of locally-inspired activities and diverse fitness offerings, including an evening of family bonding via traditional Mexican games—sans screens—a curated wellness dinner at the Luna Rooftop Tapas, two specialty spa treatments inspired by the phase of the moon and fitness classes ranging from yoga and meditation to HIIT and core training.
The hotel's wellness weekend package features a stay in a deluxe room or Parroquia suite, organic breakfast, meditation session, special massage based on the lunar phase and an unwind experience with Evidens de Beauté and Maison Cauliers, and a pre-sleep relaxation ritual.
"We want to encourage guests to be their best selves during this international celebration of wellness," said Alfredo Rentería, managing director of Rosewood San Miguel de Allende. "We're bringing a bit of cultural tradition to the self-care experience and infusing our spa treatments with inspiration from nature to provide our guests with activities that fuel mental, physical, emotional and spiritual well-being."