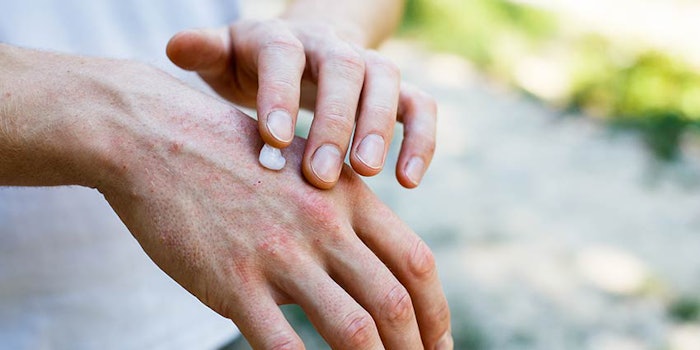 The U.S. Food and Drug Administration (FDA) has approved Ortho Dermatologics' Duobrii (halobetasol propionate and tazarotene) Lotion 0.01%/0.045%, a treatment of plaque psoriasis in adults.
Expected to hit the market in June 2019, Duobrii is a topical treatment which combines halobetasol propionate and tazarotene into one formulation. When used separately to treat plaque psoriasis, usage of the ingredients is limited; combining the two ensures uniform distribution and allows for simultaneous contact with the skin surface.
Duobrii Lotion is priced at $825 for a 100-gram tube; through the company's access program, most eligible, commercially insured patients will have a co-pay between $25 and $40.
"With today's approval of Duobrii, patients suffering from plaque psoriasis now have an innovative topical treatment option that uniquely combines two well-known ingredients, halobetasol propionate and tazarotene, with established safety profiles, into a single lotion featuring dual mechanisms of action," said Bill Humphries, president of Ortho Dermatologics.
He continued: "Since psoriasis is a chronic skin disease, patients require continuous treatment in order to achieve optimal control of their symptoms. Now with Duobrii, health care professionals and their patients have a new topical treatment option that can help them achieve those long-term goals. As a result, we believe that Duobrii has the potential to delay some patients from switching to more expensive biologic treatments, which could potentially result in health care savings. We remain committed to bringing forward new medicines, like Duobrii, to add to our portfolio of topicals and biologics to meet the varying treatment needs of patients with psoriasis."