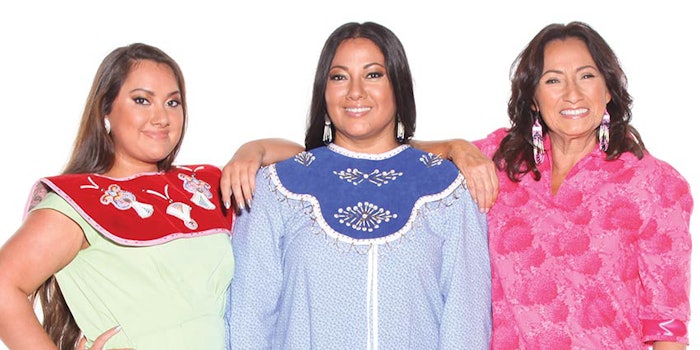 Weaving esthetics and heritage as one" is Tara Tekahentakhwa (picking of grass/earth) Tarbell's one true calling as founder of Niawen Skincare. The beauty brand owner is also a Native American from Akwesasne, a northern New York Iroquois mohawk woman and a paramedical and oncology esthetician. Growing up, Tarbell worked in her family's hair salon, but quickly realized her true passion was skin. Back in her small reservation, self care was considered a luxury that only the rich enjoyed, but that did not stop her from making her dream of creating an empowering skin care brand a reality. In fact, her Native American roots only strengthened her business ethic and lent a whole new perspective to her role in the esthetics industry. It has been her honor to serve the world through her cultural skin care formulas and revolutionary brand message. After her experience with cancer at a young age, she decided that she would turn her battle into a way to give thanks to the earth for leading her to her true passions. After recovering, Tarbell started Niawen, which means "thank you" or "giving thanks" in her native language. She gives thanks everyday through a unique brand that advocates for self care and representation. Tarbell sat down with Skin Inc. to discuss her greatest mentors, building her brand legacy and her products that fuse nature, science and tradition.
Skin Inc. (SI): How did you get started in the industry?
Tara Tekahentakhwa Tarbell (TT): I started as a cosmetologist working in my family hair salon in the early 1990s and quickly noticed that hair was not for me. Although I did enjoy designing the updo for weddings and special events, my heart was in skin. Back then, on our small reservation, facials were only for the "rich" and were not a form of self care like they are today. But, I still loved everything to do with facials, waxing and makeup.
SI: How did your interest in skin care develop?
TT: As a young preteen, acne hit me hard! So hard that at one point I was on Accutane. I was the girl with makeup piled on so thick I had a line of demarcation, like I was wearing a full face mask. I had the desperation of a teen with acne. Looking back, it pains me to know how I felt about my skin and myself. Today, I hope to be the help for youth going though acne. I want to be there for their skin issues.
SI: What is your niche within the skin care industry?
TT: I am Native American from Akwesasne, a northern New York Iroquois mohawk woman, and a paramedical and oncology esthetician that weaves my heritage and esthetic knowledge to bring about empowering skin care.
Continue reading our EXCLUSIVE interview with Tara Tarbell in our Digital Magazine...