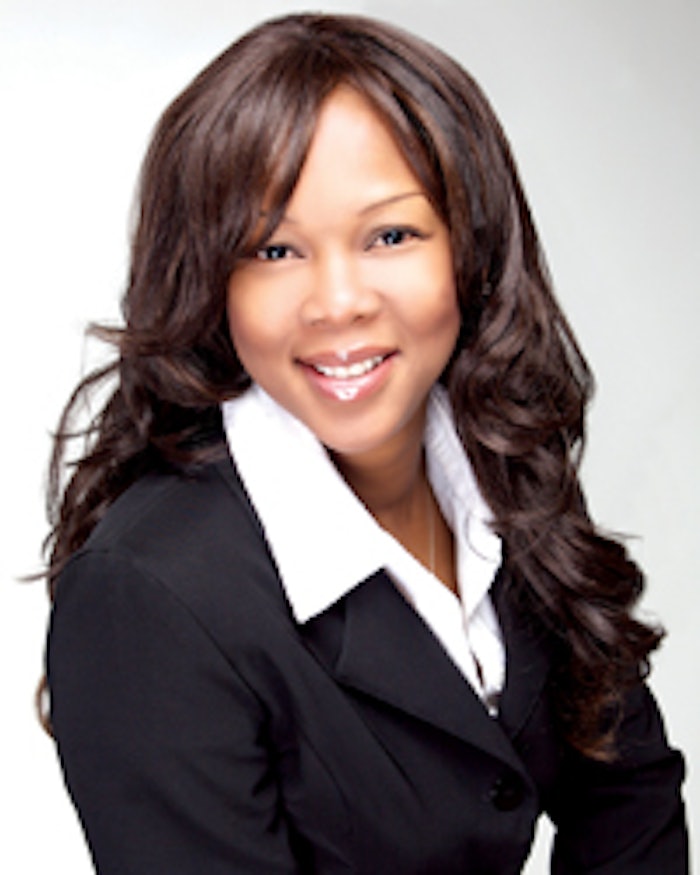 I love to move and love to build, and I feel like I should leave something behind or give something to others that is meaningful," says Nikima Frenche, spa director and owner of Le Chateau de Frenche Day Spa & Private Tea Room in Brooklyn, New York. It is this attitude that has driven Frenche to make a difference in her community and be at the head of an innovative spa concept in the middle of the Bedford Stuyvesant neighborhood of Brooklyn.
Although she immigrated to the United States from Trinidad and Tobago when she was 23, her love for skin care began on the islands. "I was always interested in taking care of skin, both mine and my sister's," says Frenche, who pursued a career in acting off-Broadway when she first arrived in the country. However, in 2001, when Frenche began managing a single skin care room in her friend's hair salon, it became obvious to her she had a lot to learn when it came to skin care. "I felt that I didn't know enough and it was something that I was interested in, so I decided to go to school for skin care," she explains, noting that, at the same time, she also decided to pursue her certificate in culinary management from The Institute of Culinary Education in New York City.
And it was while completing her certificate in September 2002that Frenche was exposed to theconcept of high tea. "In school,I met a woman from the Waldorf Astoria who served afternoon tea, and I realized I was interested in that aspect of the culinary world. I love the serenity of high tea and decided that would be my differential advantage when I opened my spa," says Frenche, who next went after her esthetic license from Aveda Institute New York in New York City.
"The school process went by quickly," she says. "I rediscovered my love for esthetics and remembered how important it was for people to really have good skin care." She graduated with the honor of "Best Sales" in 2003.
Frenche was also going through a personal situation at this time, which she credits as her catalyst for starting her own business. While she was attending the Aveda Institute, her boyfriend was battling cancer, and not long after Frenche obtained her license, he passed away.
"My grieving process is what pushed me," she says, and she soon made the decision to start offering skin care services out of her apartment. "I sent fliers to hair salons in my neighborhood, and while I was doing that, I signed up for Workshop in Business Opportunities," she says, completing the private, nonprofit organization's 16-week course, "How to Build a Growing Profitable Business," with a business plan in hand.
After working from her home and building up a clientele for approximately two years, Frenche started looking for a space for her business. And although she experienced some setbacks in the process, she finally located the ideal building in 2006. "It was perfect, on the ground floor, private; I wanted to create an oasis that was right there, but you didn't know what was behind the door," she explains.
Now, along with the spa, the facility also houses a private tea room. "I wanted to open a place where people were going to be taken care of, and then they could sit down and relax at a beautiful table to spend time with family and friends," Frenche says.
Being a beneficial part of the community is also important to her, and Frenche regularly invites neighborhood children into the business at no cost in order to help them learn how to socialize. "I think it's a lost art," she says. "I think our society has given up on teaching how to be social. We've totally lost it. Our kids don't know it at all. This is my way of making a difference where that is concerned."
In the future, Frenche wants to begin franchising her business, hoping to open a location on her home island of Tobago. Additionally, she is working on a member-based concept with Le Chateau, eventually leading to a members-only spa experience, which she feels will contribute to the well-being of her clients and also help her to budget with more certainty. The membership concept will require members to invest $100 a month and will include a variety of benefits, including discounts and afternoon tea.
Above all else, however, Frenche enjoys seeing the results of her work. "I love when those acne clients come through here, and we do their consultation and I do their skin care and I see how happy they are," she says. "I also enjoy when I see women together, just bonding with each other." Well-equipped with an education in skin care, culinary arts and business, Frenche promises to continue being an innovative leader in her community, as well as in the spa industry, for years to come.