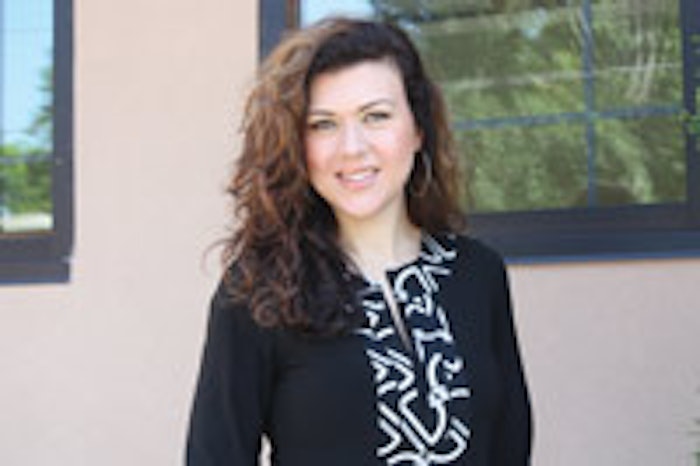 Erica McDowell has reached the sweet spot of success by not being a jill-of-all-trades. "You cannot be an expert at everything. You need to focus on and market what you're good at," says McDowell, who is an esthetician and owner of SKYN Lounge in Louisville, Kentucky.
The 36-year-old self-proclaimed risk-taker decided not to try to do it all. Instead, she defined her originality by creating a concept spa based on her specialty: highly-focused 30-minute skin care treatments that target issues such as brown spots, acne, fine lines and wrinkles.
"I saw that there are a lot of women in the workforce," says McDowell, who was raised in Louisville. "That's why I created these 30-minute services that treat these skin concerns that everybody's telling me about. They don't cause downtime; you can go back to work."
The spa, which opened in May 2011, already has a roster of approximately 1,000 clients, including 20% men, who use her services, which include peels, exfoliating, dermafiling, dermaplaning and other clinical skin care treatments. "You have to be very niche and very selective with a business," says McDowell. "I don't mind if my clients go somewhere else to get their hair or nails done. That's fine, because at least I know that they're going to come back to me to get their skin care treatments."
However, her success didn't happen overnight. McDowell built up her experience in the beauty and skin care industry for more than 16 years. She made her first foray into the industry as a part-time makeup artist at the cosmetic counter at Lazarus department store when she was pursuing a degree in psychology at the University of Kentucky. After graduating, she moved to San Francisco to work as a makeup artist for a photographer, and later worked as an account representative for the Tony & Tina makeup line. She loved the beauty industry and decided to go back to school to get her esthetics license, which she received in 2006. "At the end of the day, I knew I wanted to do makeup and skin care," she says. One thing led to the next and soon, she was working for a plastic surgeon performing chemical peels and laser treatments.
"I wanted to own my own company," she explains. "After having the experience, I felt confident enough in myself, and I felt confident enough in the services that I would offer."
Since then, the ambitious McDowell—who works up to 60 hours a week—continues to innovate while moving full speed ahead. SYKN Lounge has been one of the first spas in her local area to offer specialties, such as dermafiling, and she continues to update her service offerings. She also recently launched her own paraben-free mineral-based makeup line, ZenSYKN, which is formulated for safe use following skin care treatments. "Our spa is created to get clients back out into their routine," she says, which is why she features a makeup bar area at her Zen-inspired spa and offers free makeup applications after clients get a treatment. This move, among others, has helped McDowell's spa achieve a 90% treatment-to-retail ratio. In addition, she and her staff of five professionals help clients with a cohesive program in which clients are encouraged to do their skin care homework with products such as Obagi Medical and SkinCeuticals (representing the bulk of the spa's inventory) as well as PCA Skin, Elements, Bliss Spa and Clarisonic.
For McDowell, who is on the board of the charity-focused Younger Women's Club of Louisville, the most important service that she offers is encouragement to her clients, staff, hometown business owners and other women who are innovative dreamers like herself.
"Take the experience and the information that you have, and just go for it. Because you never know exactly what the outcome is going to be, or if something is going to work perfectly or not," she says. "A lot of people are scared, but if you have a dream and you are going to work really hard at something, then I say go for it."
Nicole Urbanowicz is a contributor to Skin Inc. magazine, and is the associate editor of Perfumer & Flavorist magazine. Her articles have also appeared in various media outlets, including The Wall Street Journal, the Associated Press and WWD Accessories.