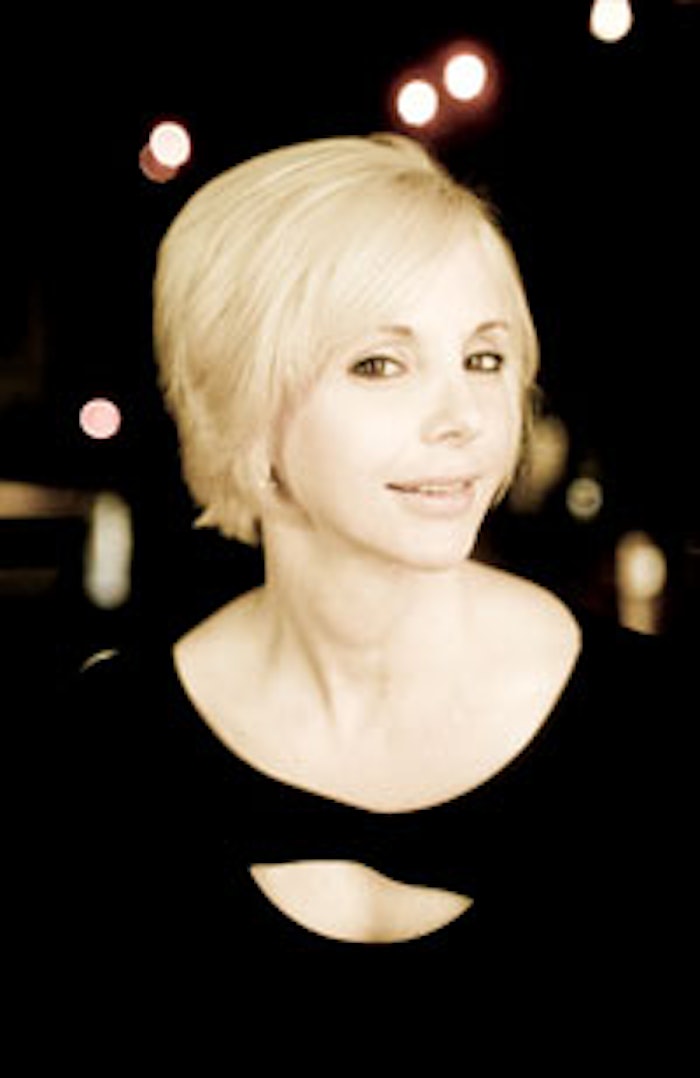 Holly Douglas, owner of Beauty and The Bull spa in Durham, North Carolina, is driven, and this trait is apparent in all the successes she's enjoyed in the skin care industry. However, skin care hasn't always been her passion. She attended college on a full tennis scholarship, but its funding was depleted before she had time to earn enough credits to finish her degree. She had to drop out.
During this time she worked as a copier salesperson and describes it as "the most grueling job." This taste of life without a degree led Douglas to go back to school, with the goal of becoming a physician's assistant. After earning her biology degree in 2000 from Meredith College in Raleigh, North Carolina, she took a job as a patient coordinator for a plastic surgeon. "At that point, I got sucked into the environment, and returning to school to become a physician's assistant was out the window," says Douglas. "I did pre-op and post-op, and the physician had a successful skin care business. He taught me how to sell, and I got interested in skin care."
In 2002, Douglas left that practice and began managing a different plastic surgery practice that included five physicians. "I did that for several years but wanted to get back into skin. I wanted to be a provider. Everyone else was having fun, and I was sitting at my desk. I worked with clients already and thought I could combine all of that and do treatments, too," she explains. It was this drive that pushed Douglas to obtain her esthetics license in 2005, as well as multiple laser certifications.
In 2005, Douglas, in collaboration with one of the plastic surgeons in her practice, opened a medical spa that became a huge success. However, due to professional issues between Douglas and her partner, she left the spa and the practice in 2008. The experience was a very disenchanting one for Douglas, who owned much of the expensive laser equipment that was used in the medical spa.
"It took me six months to find a home in another physician's office. It took me so long because it was during this time that a girl in North Carolina died after a laser hair removal treatment, and physicians were weary of lasers," she remembers. "I had to recover from my bad business experience, so my job was part time. I needed to heal my wounds and do my treatments."
After several years, Douglas made the decision to start over. She chose the artsy, urban-yet-charming location of Durham, North Carolina, and, in November 2010, began working on the project. "Durham is New York City meets Mayberry. It's an artsy community ... Duke University and the University of North Carolina—Chapel Hill are here. It has eclectic, interesting people," explains Douglas.
She found a historic building in downtown Durham that features exposed brick, high ceilings and its own kitchen. The home of Beauty and The Bull gave her a place to offer both skin care and nutrition for a more mind-body-spirit menu, although medical spa services are still provided by a contracted plastic surgeon who rents space.
"After many years in the medical spa, something happened to me. I turned 40 and started to have a more mature outlook on aging. It's mind-body-spirit, and I got more into toxicity and nutrition," she says. Because of this focus, Douglas carries lines that include natural and high-performance ingredients, including B. Kamins, De La Terre Skincare and Rhonda Allison Cosmeceuticals. Douglas made a concentrated effort to carry lines that can't be found elsewhere in her area, and that is one factor in her retail success. Currently, her retail-to-treatment ratio is 30%.
Along with retail, marketing is another aspect of business in which Douglas excels. Recently finishing a successful Groupon campaign, Douglas understands that although she's discounting her services, it can pay off in the long run. "If we do a good job and clients like the space, they will leave here talking about us. We'll turn that tiny profit into a win," she explains. Douglas also advertises in a variety of local publications, sends targeted e-mail blasts to segments of the audience she wants to reach, and also blogs. Beauty and The Bull has rentable event space, which is very popular for a variety of get-togethers, and Douglas uses this space to market her spa by hosting mixers for different members of the business community, such as event and wedding planners, who she believes could take advantage of the space for their events.
With goals of opening multiple locations in cities where the name—which is a play off of Durham's nickname, The City of the Bull—would make sense, Douglas also would love to write a cookbook, get her master's degree in nutrition and even host a cooking show teaching people about healthy eating. And it is with this drive that Douglas promises to continue pushing the boundaries and make a name for her spa ... and herself ... in the skin care industry.