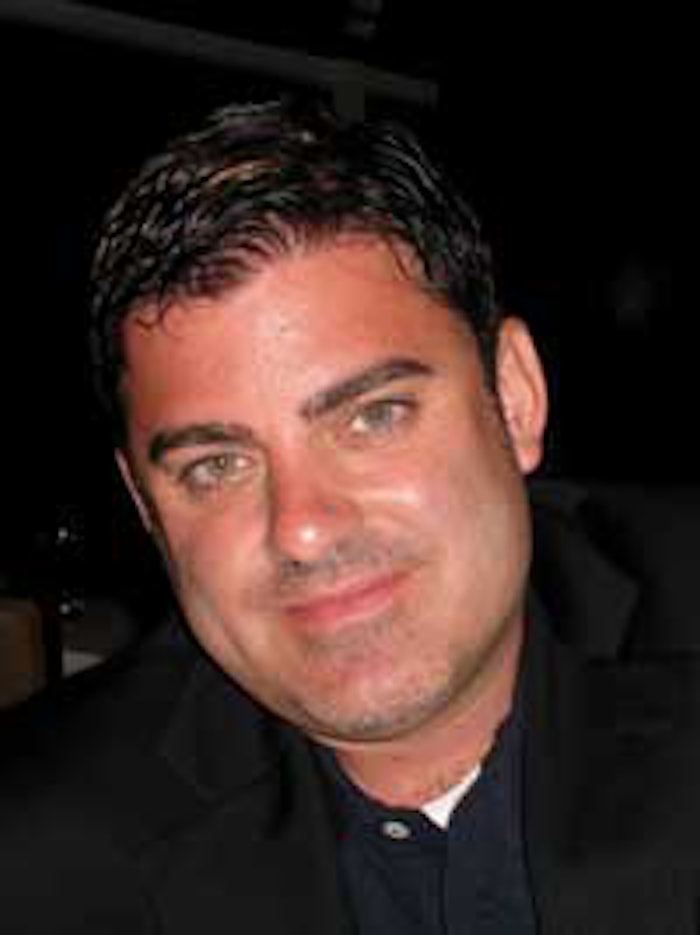 It's a family affair, says Joe Mandato, owner of La Bella Spa in Merritt Island, Florida, when asked about how he got into the spa business. His parents Lydia and Anthony Mandato, first-generation immigrants from Italy, were raised with spa as a way of life. "We're from Italy, and the spa culture there has been a little bit more naturally derived. We're familiar with thermal springs and utilizing natural healing elements to address specific concerns," he explains. "My parents began La Bella Spa in the late 1970s because they had a passion to cultivate the spa concept that was virtually unknown in the United States."
Currently in its third location, Mandato has taken over the reins from his mother who remains on as an advisor to the business—his father is deceased. Continuing La Bella's heritage, Mandato remembers experiencing the European spa concept at a young age and shares that tradition with his children on trips back to Italy. However, he has mixed his family's ingrained passion for spa with a business education that will help his family's business thrive for many years to come. Holding a bachelor's degree in organizational communications from the University of Central Florida in Orlando and a master's degree in business from Rollins College in Winter Park, Florida, he is currently pursuing his doctoral degree in business and another master's degree in disease prevention and health promotion from Orlando University, an international organization.
Mandato uses his education as a way to cultivate business strategies to make his spa both irreplaceable for clients and an enriching place to work for his employees. "This year, we are focusing on leadership," he explains. "We are learning how each team member can utilize their strengths and how they can use these skills to change our clients' lives. You're not taught that in school." Although this sounds like an admirable endeavor, Mandato is actually putting some concrete methods in place to increase his team's leadership, his spa's efficiency, his clients' satisfaction and, ultimately, his bottom line. Basing many of his tactics on the book Strengths Based Leadership (Gallup Press, 2009) by Tom Rath and Barry Conchie, Mandato took the challenge given by of one of his staff members to buy the books for his team and have the spa's team members take the test. The test identifies each person's top five leadership strengths. "We looked at all of our systems here in the spa and matched the systems to the employees who would excel in them. Whenever there is a challenge to be dealt with, we go to our map of strengths and invite specific staff members who have the strengths needed for that challenge to help out."
According to Mandato, "If someone takes on something that fits their strength set, they find enjoyment in their job." It is this focus, as well as providing his team members with the ability to get involved and lead initiatives, that has resulted in increased employee satisfaction and increased efficiency throughout the facility.
Although the trouble with the economy isn't a thing of the past for La Bella Spa—nearby NASA, a huge area employer, is experiencing massive layoffs—Mandato says they are taking it as a challenge. "It is our mission this year to help team members identify what makes them unique so they can focus on what they do best to make people want to continue visiting our spa," he states. This focus on strengths carries through to retail sales at La Bella, where Pevonia Botanica, jane iredale, Ouidad, Medicalia and Spa Ritual are used. The spa currently has a 25% service-to-retail ratio. "We found there are certain personality types that are more at ease with making home-care recommendations, but the bottom line is education. When we help employees learn about product lines and they believe in them, the light bulb turns on. You have to create a paradigm shift, telling staff that they're not selling clients anything; they're recommending and it's part of the spa experience," says Mandato.
With the goal of helping other spas who are struggling with personnel and business challenges, Mandato and his sister, Carmella D'Andrea, are currently writing a book for the industry, and are hoping to begin consulting. "We want to inspire other business people, and continue developing and working on practical techniques to survive and thrive in this economy," he says. Truly, Mandato's combination of upholding family tradition with an educational focus should serve to inspire spas to tap into a variety of resources to both survive and thrive for years to come.