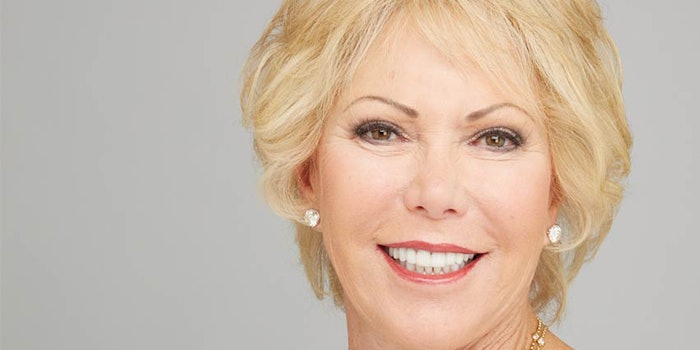 Deborah Carver, founder of Creative Age Communications (CAC) and an iconic leader in the professional beauty industry, retired in December 2020. As president and CEO of CAC, Carver shepherded it to becoming the only beauty trade publisher that covered every segment of the industry, with titles including Beauty Launchpad, NAILPRO, DAYSPA, MedEsthetics, Beauty Store Business, The Colorist, Nail It!, Eye Lash and MAN.
It's difficult to believe that Carver, a long-familiar figure at trade shows and industry events, wasn't born into beauty. In fact, it wasn't even her first area of focus when she started CAC. Born to a labor leader father and a seamstress mother in Philadelphia, Carver proved herself a go-getter with big-city dreams even as a teen. After graduating high school, she fled to New York City with modeling aspirations, then hit Las Vegas with her sights set on the showgirl life. But the reality was decidedly less glamorous than expected. "I escaped Vegas and came to California, living in my car for a few weeks until I found a job and got my first paycheck," recalls Carver.
A few forgettable jobs followed, and Carver–no longer a showgirl, but always seeking a leg up in life–combed the classifieds for better positions, eventually spotting a gig at Brentwood Publishing. Its single magazine, Space Age News, promised an intriguing subject, and Carver landed the job as a receptionist alongside its two partners. The company grew fast, and Carver grew along with it–moving up to circulation director and production manager, running editorial and working on art and sales. Her strong work ethic, focus and tenacious drive propelled her advancement in the company. By 1970, Brentwood Publishing had expanded to more than 15 publications with Carver as associate publisher.
Continue reading about Deborah Carver in our Digital Magazine...
Based in Oxford, Mississippi, Tracy Morin is an award-winning freelance writer and editor with a passion for covering beauty, food and boxing.