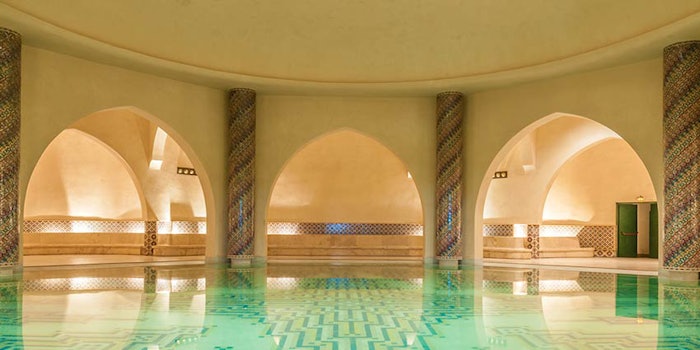 There are a few theories about the origin of spas, which this article will explore, in addition to looking at how spa treatments have evolved over time and how they look differently around the world in a variety of locations. If you are looking to add new treatments, especially wellness treatments, see how spas are doing it globally for a source of future inspiration.
Water For Health
Spa is believed to be an acronym of the Latin phrase "salus per aquam," meaning health from water.
Spas date back to thousands of years, when there was a powerful belief in the healing properties of drinking and bathing in mineral waters. Spa treatments may seem like a modern concept; however, most treatments provided today are most likely an adaptation of ancient spa treatments.
One of the first written accounts of bathing being used as a curative process rather than a simple hygiene ritual was by ancient Greek philosopher Hippocrates between 460 and 370 B.C., who proposed that the cause of all ailments was an imbalance of bodily fluids. Hippocrates encouraged that "the way to health is to have an aromatic bath and scented massage every day."1
During the fall of the Roman Empire around 476 A.D., bathhouses began to decline when public bathing was prohibited. Most bathhouses during that time were turned into churches because prayer was considered more important than relaxation.
References
*A special thank you, to Marie DiLaurio, M.D., of Reflections (Columbus, Ohio), for inspiring me to write this article about spa after a conversation we had about Spa, Belgium.
Continue reading about spas around the world in our Digital Magazine...