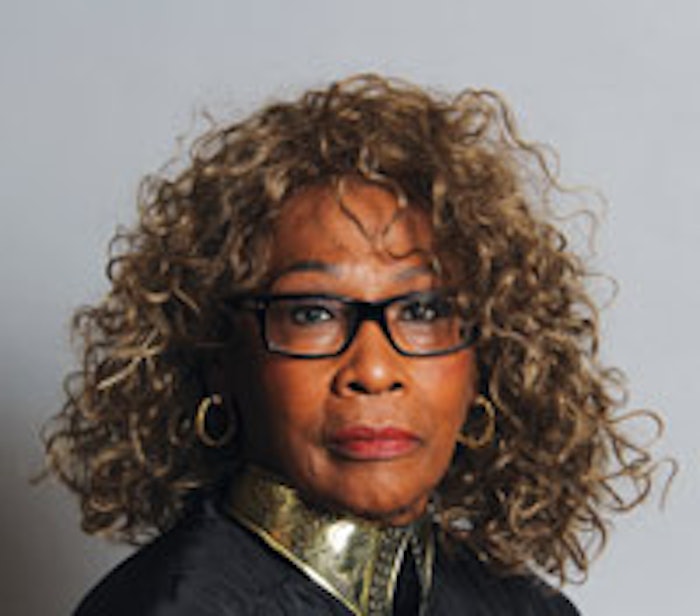 It is a rare occasion that you hear an individual exclaim their love for their career in the way Thelma Carole Edwards, a 22–year industry veteran and owner of Edwards' Wellness & Skin Care in Wilmington, Delaware, does.
If circumstances allowed for it ... "I would do the treatments for free, that's how much I love it," explains Edwards. The past several years have been challenging for most, including Edwards. "It's been difficult with the economy, and I do believe that if I did not have the love of the business when I hit some rocky roads, I would not have been able to stay with it," she says. "But because I love every moment of it, when I do hit the rocky roads … it's worth it."
Edwards received her esthetics license from Venus Beauty Academy in Pennsylvania in October 1991, her massage license from the Dawn Career Institute in Wilmington, Delaware, in December 1999, and her nail technician license from South Philadelphia Beauty Academy in Philadelphia in April 1994.
An instructor told Edwards to always continue to learn, and she took that message to heart—she has developed her skills through obtaining various certifications and attending industry events. "I just kept moving—each part of the field was rewarding and so interesting, and it's just helped me keep going. I still don't feel I'm finished but, at this point, I'm going to settle down for a moment," says Edwards. She acquired her makeup educator certification in Las Vegas in February 2012. Edwards has also received holistic training to provide her with the ability to not only examine and treat the skin, but also the whole person. The products used at Edwards' skin care facility include Physiodermie and Nelly De Vuyst, as well as her own private label.
Edwards explains that it's invaluable to be aware of your clients needs, and that doesn't just stop at skin care. "Skin care is emotional, too, so you have to address all of the client's needs if you want to be a good esthetician. It's not just looking at the skin … you want to be interested in all of her," she says.
A piece of advice an instructor once told Edwards has stayed with her throughout her career—she routinely leaves her clients with this request: "If you're pleased with my service, tell others. If not, please tell me, and give me the chance to improve." Although seemingly blunt, this allows her to address any potential issues head-on. An additional trust-builder that Edwards has integrated into her business strategy a guarantee that clients will see and feel a noticeable difference in the first 80 minutes she spends with them during the appointment, or the appointment is free of charge. "I have an enzymatic peel for people who are skeptics—and I don't blame them, because when you don't get results, it's really hard to believe some that is really going to help you in your journey to better skin," she says. At the end of the treatment, Edwards shows the client before-and-after photographs she took of their skin with a facial imaging system—which is a practice she continues to do with them long-term—in order for the client to see the transformation. So far, she has always received payment. "You can't change what a photograph does," says Edwards.
On that first visit, Edwards never attempts to sell the client more than four products. She finds that if a client is not used to an at-home skin care routine, it may be difficult for them to incorporate more than a few products, which will lead to less-than-stellar results. Because many clients may, at first, believe they only need a cleanser and moisturizer, Edwards performs a quick demo on their hand to show what a difference a toner can make.
Edwards believes the future of the skin care industry is endless "... because more and more people are interested in quality care." However, those clients will educate themselves with the resources available to them. "The intelligent consumer is looking for an esthetician or holistic practitioner that knows what they're doing, who is constantly getting educated. You can't rest on your laurels—you must go to classes, you must get your CEUs—you have to keep up with things," says Edwards. "Even if you don't utilize what's new, you still want to be aware, because your client is going to come in and ask you questions, and you need to know at least what's current. We have the inside track when we go to classes and to shows … and we need to take advantage of that."
Edwards offers the following advice to other skin care professionals: "Be the best at what you do; master your craft; don't stop learning; be enthusiastic; be among people who have the same interests you have," she explains. "And you will make yourself successful."