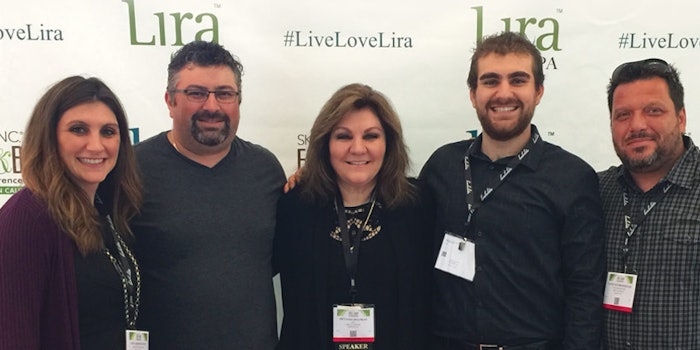 There are a lot of things that have changed in the spa industry since Skin Inc. debuted 30 years ago. From peptides to peels, the evolution has been monumental, and skin care brands that have stood the test of time have had to adapt to grow. No one knows this better than Metaxia Dalikas, co-founder of Lira Clinical. In 2010, Dalikas and her co-founders decided to stop waiting for skin care products to change and moved to make the change themselves. Skin Inc. caught up with Dalikas to discuss how customized cosmeceuticals are the way of the future, how she changed her peel philosophy for the better and how integrity is essential for success.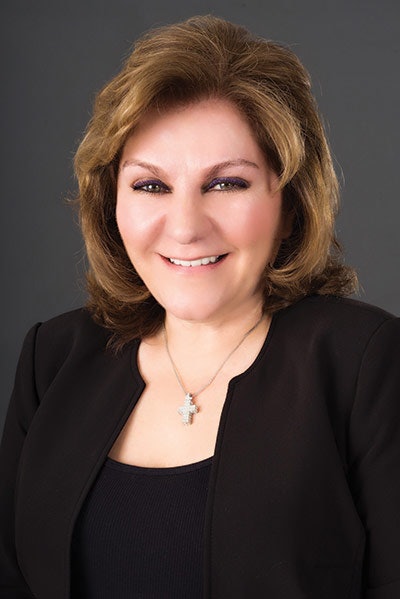 Skin Inc. (SI): How did you get started in the industry?
Metaxia Dalikas (MD): I got my start working in esthetics with dermatologist Bruce Cohen, M.D., and his wife, esthetician and registered nurse, Janet Cohen. They introduced me to esthetics and encouraged me to become an esthetician. I had a passion for chemical peels as soon as I started. As I learned more, I began to master corrective treatments and medical peels.
SI:What made you and your three co-founders decide to start Lira?
MD: We wanted to create a line that encompassed our core philosophies and passions—healthy, bright and beautiful skin through a powerful combination of science and nature. We saw that so many lines were linear, they offered limited solutions and old technology. It was time for us to disrupt the esthetic industry with products and treatments that offered more to the modern skin care consumer. We knew we were able to achieve this because all four of us bring something different to the table, which makes Lira very unique.
SI:What was one of your biggest challenges in the industry?
MD: Changing my peel philosophy was a challenge for me. I was trained with very aggressive chemical peels and a passion for glycolic. As I researched and peel technology improved, I learned that progressive peeling is better than aggressive peeling. Smarter formulations and a "peel with heal" approach offered more benefits and better results for all global skin types.
SI:What is one of your most memorable moments?
MD:I've been blessed to have some many memorable moments throughout my esthetic career. If I had to choose one, I would choose one of our more challenging Lira business trips. The four of us were stuck at the airport during a hurricane. Our flight had been canceled and we needed to get to the next state within 10 hours. The car rental facility had ran out of cars for the day, so we had to improvise. Two states, a very old limousine, many gas station stops, junk food, music and lots of laughter later and we made it to our destination the next morning. We had just enough time to stop at our hotel, get ready and make it to the meeting. I love that about our team; it is always an adventure!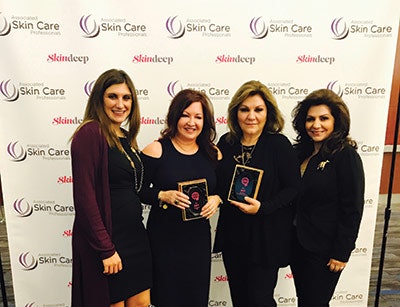 SI:What has been your greatest accomplishment so far?
MD:The way we are changing lives with our products and education has been one. The success stories I hear from skin care professionals and the results that they are getting are amazing. We take so much pride in the dynamic impact Lira Clinical has had on the esthetics industry. I am very proud of the fact that our education is inspiring and energizing. Passing on my knowledge and empowering estheticians with each class and event is so important to me.
SI:Who is your greatest mentor?
MD: Bruce Cohen, M.D., and his wife Janet Cohen were my greatest mentors. They both taught me so much when I was beginning my career. They are the ones who opened the door to the esthetics world, and I am forever grateful for that.
SI:What advice would you give someone starting in the esthetic industry?
MD: Education is essential. Never stop learning. Make sure your skill-set it always fresh and choose a line that supports you in your educational endeavors. When things get tough, know that you are making a huge difference in someone's life. Love what you do and live for your passion. Apply that passion in your practice and you will transfer that positivity in your skill-set and results.
SI:Where do you see the future of skin care heading?
MD: I see ingredient technology in skin care expanding drastically on both sides of the nature and science spectrum. You will find more products that are pure and nature forward and other products that are extremely high tech focused. I also see a huge surge is personalized skin care as we enter an age where virtually everything can be customized around our lifestyles.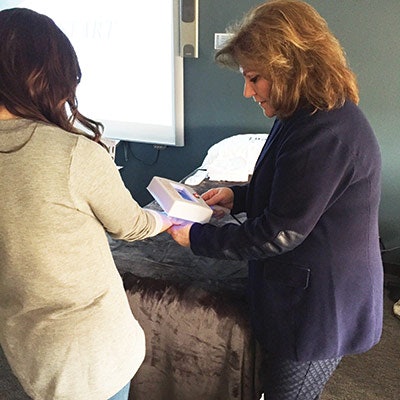 SI:What has been one of your biggest lessons so far?
MD: You have to believe in what you do, keep a positive attitude and surround yourself with people that support you. Having faith in your dreams and what you create is priceless. I believe in karma, so infusing integrity in everything we create is essential for success. A support system is also key in enjoying the journey. Remember, there is no "I" in team; it's all about the "we."
SI:What do you like to do in your free time?
MD: I love to cook and spend time with family and friends. I also love to read, keep up on current events and learn new things. On the weekends, I like to test our prototype products and create new combinations.