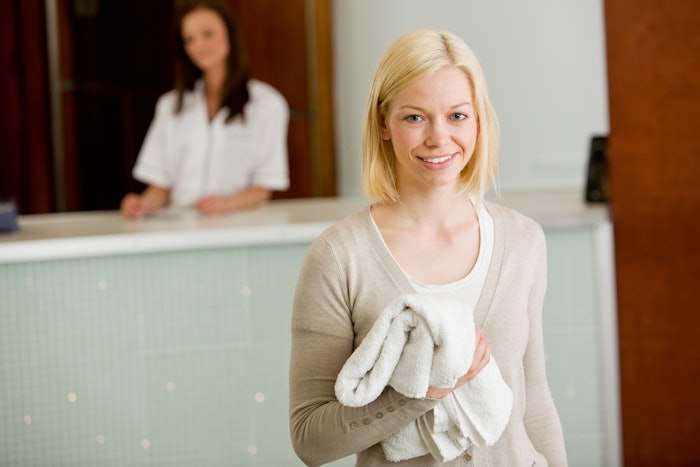 Did you know that today's global wellness market is worth over $4.75 trillion? While this is great news when it comes to potential job security, it also means there is a ton of competition out there. Many people mistakenly believe the way to get new customers in the door is by offering deep discounts (think: Groupon, etc.), but I have typically found catering to the discount shopper doesn't work out in the long run. Yes, they often bring in quick cash, but the problem is—they aren't always loyal. They're not just discount shoppers, they're discount hoppers; quickly hopping over to the business next door anytime they can save a buck. Looking for a better strategy? Offer customers a win-win: i.e., a DEAL that benefits both you and the customer, and keeps them coming back for more.
Step One: Selling an Investment
Let's look at CoolSculpting—a hugely popular and high-ticket treatment in the world of body contouring. CoolSculpting works by freezing away fat cells with the help of a vacuum-like device. The average price for a treatment is anywhere between $2,000 to $4,000, so at this price point it's important to paint the value using something called the "investment effect." This takes the client from thinking about the hefty price tag to instead, considering the purchase as an investment in themselves. For example, perhaps they will feel more confident about the way they look for an upcoming event, or to their partners, or in a bathing suit, etc.
Another way to paint value is by using the "herd effect." When customers see and hear that other people have invested in the same treatment and gotten an amazing result, they're more likely to make the same investment.
Step Two: Incentivize Rebooking with Cross-Selling
Cross-selling is simply selling something that is different from the client's initial purchase. For example, they initially came in for CoolSculpting, but while they're there, you offer them a free laser hair removal treatment on one body part. They get so excited about the free treatment (especially when you reveal the dollar value) that they purchase a six-treatment laser hair removal package. That's six more times they'll be coming to see you, and six more opportunities to cross-sell! You can also offer "friends and family" discounts and "insider deals"—just be sure to do so in a more personal and not "sales-y" way.
Step Three: Focus on Added Value
Here's a fact: plenty of spas offer CoolSculpting, and plenty of clients are happy with the results it offers. So, why should anyone purchase CoolSculpting from you? What sets you apart? I always say, never compete on price when you can compete on quality and experience. 
It begins by consistently offering the client both impressive and craftful services, the type that demonstrates that you are not only an expert at what you do, but also provide top level attention to customer detail. Underscore this by focusing on added value and the guest experience. The beautiful thing about this approach is that it builds trust in you as a provider, and there is less focus or worry from either of you on how much they are spending.
Summary
It isn't necessary to cut into your bottom line by offering crazy low pricing that inevitably leads to discount hoppers. Instead, show your customers that the quality and experience they will consistently get from you is well worth a return trip.
Louis "The Laser Guy's" Three Additional Tips to Deal Making:
Stay on top of your skills and industry knowledge by regularly attending seminars, conferences, online training and networking. Set aside time every week to research the latest skin care trends. This will aid in establishing you as an expert.
Little inexpensive touches such as fresh flowers in your reception area and offering customers a bottled water and product samples will elevate their overall experience with you.
Build customer relationships by getting to know them on a personal level—ask about their families, pets, vacations, etc. and don't be afraid to share your stories with them, too.
Louis "The Laser Guy" Silberman is CEO/Founder of National Laser Institute, a cosmetic laser and medical esthetic training institute. He is the owner of medical spas in Scottsdale, Arizona, and Dallas, Texas, and a nationally recognized author and motivational marketing speaker. Silberman created the 6th most visited online health site and was a semi-finalist for the Ernst and Young Entrepreneur of the Year Award 2014. Most recently, he created "Louology, the science behind crushing it in aesthetics, in beauty and in life," designed to help aesthetics and beauty pros stay connected and build thriving practices. He can be contacted at louis@nationallaserintitute.com and followed on Instagram @ louisthelaserguy.