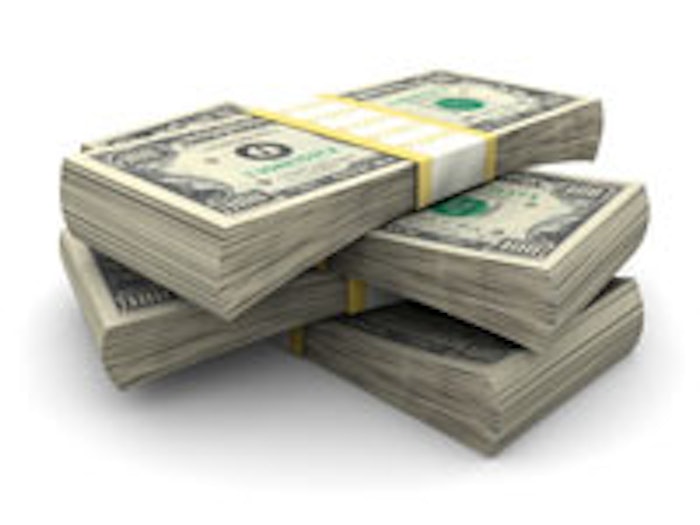 Unforeseen emergencies can have a severe impact on your business. For example, many Northeastern spas were flooded or battered when Hurricane Sandy struck the coast during October 2012. Although not all emergencies are as detrimental as a Category 3 hurricane, all businesses suffer from unexpected situations at some point, such as broken equipment, building damage or even a sudden spike in clients that a spa is not prepared for.
The biggest problem spa owners face in these situations is having adequate cash flow to cover costs during emergencies. Many owners must look to outside funding options to help their businesses pull through tough times. Unfortunately, traditional bank loans are not often an option. Approximately seven out of 10 bank loan applications are rejected1 and, according to American Financial Solutions, the average loan of approximately $27,000 is generally considered a microloan, which is too costly for a bank to underwrite.
Problem-solving
Below are three common emergencies spa owners face, and the recommended steps to take to move forward when tragedy strikes.
1. Unforeseen emergencies. The list of unpredictable emergencies is endless. For example, plumbing pipes might unexpectedly burst and the insurance checks could take a long time to come through; landlords sometimes sell their buildings and existing leases may not renew, which requires an expensive move; or payroll payments could get delayed for reasons out of your control—but they still have to eventually be paid. It is important for a spa owner to think about possible setbacks in advance and be prepared to handle worst-case scenarios in various situations.
2. Updates and remodeling. The most profitable skin care facility owners are those who offer a premium experience. With up-to-date products, equipment and facilities, a spa's client base will continue to pay for the upgraded experience as compared to the competition. Many spas need significant capital expenditures every 24 months, at least, to deliver high-quality offerings to their clients. Updates and remodeling pays off in the long run because, if clients are constantly pleased, the business will prosper.
3. Growth. As the economy continues to improve, many skin care facilities are seeing spikes in growth and may be unable to fulfill the needs of new clients. To cater to these surges of business, many facilities have added more services, such as increased massage and manicure options, and created additional space—some have even added locations. Growth is always important when trying to meet the desires and needs of your clients. If you do not have the necessary equipment, space and services to satisfy clients, your spa will soon face an emergency.
The good news is that there are many alternative lenders on the market that approve loans for healthy businesses within two-to-three business days and for amounts ranging from $5,000–250,000.
A merchant cash advance offers businesses a lump sum payment in exchange for a share of future credit card sales. Another option is microloans, short-term loans of no more than $50,000 that can be used for working capital, inventory, furniture or equipment. Lastly, an angel investor is an individual who provides capital, usually in exchange for convertible debt or ownership equity. Although banks require that businesses be in existance for approximately five years, most alternative lenders will provide financing to businesses with less than four years of experience.
When running a spa, emergencies are bound to happen. Be sure to have a plan in place and funds set aside before they do. If you do not have the funds to cover the emergency, look for a lender that allows you to get funding quickly and re-pay it within a period of time that works best for your business.
REFERENCES
bschool.pepperdine.edu/newsroom/index.php/2012/06/study-finds-bank-loans-top-the-list-of-expected-financing-sources/
(Accessed Jan 10, 2014)
Scott Griest is founder and chief executive officer of American Financial Solutions (AFS), one of the nation's fastest growing merchant cash advances for small businesses. For more information, visit www.americanfinancesolutions.com.