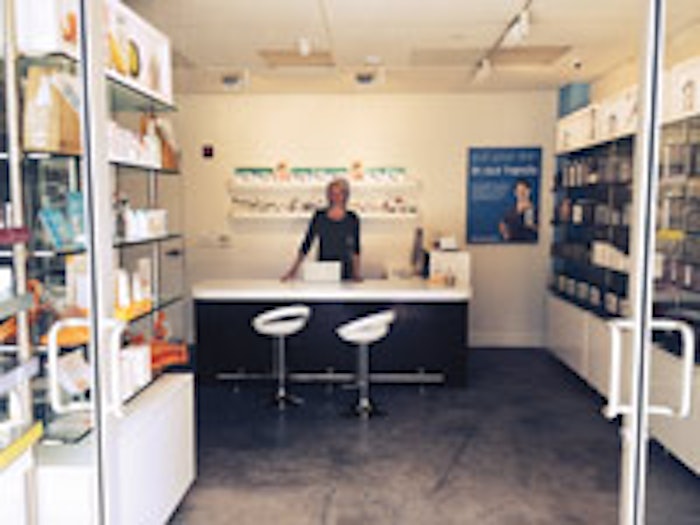 After owning the SFIEC for 12 years, I thought I had business ownership figured out. Well ... I don't! My team and I just opened Skin on Market, so this month's issue is #10things I wish I new before opening my business.
Budget planning is the first and most important step. Create separate monthly budgets for business costs and start-up costs. Don't guess, and line-item everything—it adds up quickly, especially when no revenue is coming in!
Location, location, location. You will save time and stay focused if you make a list of everything you need and want in your new space.
Lease negotiation. Know what you can afford to spend and be aware of ALL the costs. Ask for a complete monthly and annual breakdown. If there are variable costs, make sure they give you past examples in writing of what to expect—for example, garbage, water, the elevator and building maintenance. Is the landlord or management company responsive? This behavior is how you can expect them to act throughout the entire lease.
Phone and Internet service can take 45–60 days to activate. This depends on the building's age, the service provider and if permits are needed to move or add equipment. Begin this process before you start paying rent.
Permits and licenses can slow down your opening date if they are not valid. Create and follow a checklist of city, state and federal requirements.
Marketing for a new business includes your website; social media; logo and menu design; local outreach; and advertising. If you don't have the time or the knowledge of how to implement your marketing campaign, hire an expert.
Choose a product vendor that has a plan to support you. This plan should include training, promos, opening pricing and displays.
When hiring for your team, look for passionate, multitalented individuals. Employees who can complete phone call confirmations, market the business, sweep and give a facial are the most valuable.
Open your spa with a training calendar that is planned for the first 6–12 months. Because the systems are new, the training should be consistent and relevant. Don't cut corners in this area.
Sleep is hard to come by when you are opening a new business. Without it, your mind will not be clear or creative. Schedule rest and exercise into your schedule in order to stay healthy during this busy time.
Founder and owner of the San Francisco Institute of Esthetics and Cosmetology since 2002, Deedee Crossett will be speaking on "10 Things You Can Do to Motivate Your Team and Grow Your Business" during the Advanced Education Conference Program at Face & Body® Northern California in San Jose, CA, on Saturday, August 23! Register today at www.FaceandBody.com/california!