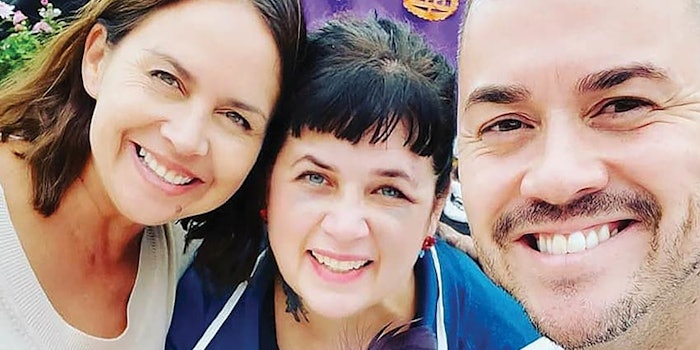 How does one discover a passion for hair removal? For Stephanie Lane, lead esthetician at The Wax Bar in Seattle, the road has been a bit of a winding one. After dipping her toes in multiple industries, she finally pursued her passion for skin care. It was in esthetics school that she discovered her skill in waxing, which she attributes to a natural ability and her extrovert personality. While she has training in various services, she specializes in waxing, and she remains focused on being an expert in her craft by staying on top of her game. Lane sat down with Skin Inc. to discuss how she maintains her expertise by listening and learning from all those around her, leading by example and by being self-proclaimed "information vampire."
Skin Inc. (SI): How did you get started in the industry?
Stephanie Lane (SL): My mother was a nurse for a dermatologist who specialized in skin cancer in the 1980s. My mother would bring home samples of higher SPF products from Australia that the derm in her office was pushing on his staff, knowing the dangers of sun damage, risks of skin cancer and premature aging. I quickly became addicted to preserving my skin. I always wanted to become an esthetician, but life happens and time gets away from you. Eventually, I found myself on the cosmetics floor at Nordstrom in Seattle, working in the makeup trend department for a line called Lola. Then, I moved on to my final traditional job, trading foreign currency in a bank wire room. But I wanted out of the traditional setting. A friend of a friend suggested the now defunct Greenwood Academy, that offered esthetics licensing part time and in the evenings. Nine months later I found myself licensed and ready for a change.
SI: What were some of your first jobs out of school?
SL: When I started beauty school, I thought I wanted to be a traditional esthetician. However, I quickly found myself enamored with hair removal, specifically waxing. I've always moved at lightening speed and loved challenges. I still loved skin care, but knew I wanted to work in a wax specific environment. My first job was in a waxing spa in Seattle. I worked there for eight years, honed my skills and added a few, like spray tanning. I still have some of my earliest clients after all these years and through hopping to a few different spas. I have had the extreme pleasure of working in esthetics, having my own side job studio, learning lash extensions, microblading and working on the hair and makeup team at the Seattle Opera.
SI: What opportunity taught you the most?
SL: My first job out of school taught me that I am my biggest asset, and that my personality and attitude mean everything to the client when trying to make them feel comfortable. An esthetician should never work more than four days because burnout is real. And that it is okay to ask for help when you get stuck. You don't have to know everything, but you should know how to find the answers and back them up.
Continue reading our EXCLUSIVE interview with Stephanie Lane in our Digital Magazine...