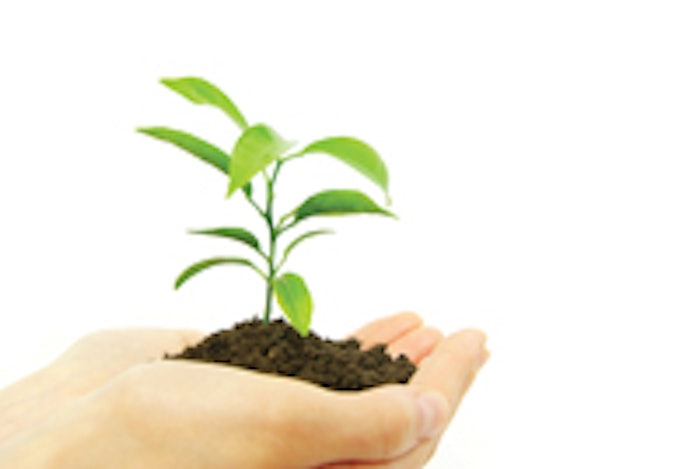 No doubt about it, times are tough. Many spas' clients are scaling back—waiting longer between services, buying fewer home care products, choosing not to buy a treatment series—and incidentally, sales are soft in virtually every sector of the industry. Nevertheless, there are things you can do to maintain profitability, increase sales and ensure your revenue stream does not slow to a trickle, or worse, dry up completely.
Reward more
Performance rewards for employees are essential. Rewards have more power to impact employee performance than almost any other technique. The problem is that most managers and owners tend to outsource the rewards process to companies whose interest is more focused on accumulating dollars than creating rewards that appeal to the employees.
The solution seems obvious, but it is missed by many businesses: If you want to reward employee performance, increase sales and revenue, and improve motivation, the best place to start is by asking your team members what rewards they would like. For some, it might be more flexible scheduling. Others might like shopping cards, gift certificates or even a rewards book that offers a variety of merchandise. Still others might want travel, fine dining or other preference-driven items. The key is to ask first to find the right rewards for each individual person. With a bit of effort, you can find out exactly what each of your employees prefers, and from there, customize your rewards program to fit your needs.
Another consideration has to do with how rewards programs are administered. Employees resent it when you pull the yardstick away from them just as they are closing in on the prize. If you set a specific parameter of performance, it must be doable and reasonable. So when developing benchmarks, use the SMART protocol. SMART stands for Specific, Measurable, Attainable, Reasonable and Timely. This acronym has become a gold standard for goal-setting because it is fair, easy to remember and incorporates all the necessary elements. Be fair, set the goals in a way that is within reach—though it is okay to set a super-goal, or a reach goal, with an even better reward—and give a specific time frame. This way, your rewards program will easily fit into your overall incentive, support and retention program.
Another way to benefit from a rewards program is to develop one for your clients. By incorporating classic rewards program logistics with advanced technology, your client rewards program can help dramatically increase revenue flow from your current base. It just makes sense to reward those who most contribute to your bottom line, and it can be as simple as a coupon or gift certificate that gives additional products or services to your best clients. Escalate the reward by offering even more if your client brings a friend with her on her next visit. There are a myriad of ways you can reward your clients—too many to list here—but rewarding them usually means you and your business are earning the best rewards of all.
Educate better
The more you educate clients on why they need professional services, home care products and treatment series, the more likely they are to follow your recommendations, and now is the time to ramp up those efforts as much as possible. Give free seminars on skin care. Develop working protocols on product needs and services to guide vendors. Be prepared to demonstrate conclusively why treatment series are more effective than one-off treatments. Provide clients with articles and additional information sources that convey your message, and give them out at the slightest provocation.
Also, educate both yourself and your staff members. It is common to want to pull back on education, travel and related activities when revenues start to falter. However, this is the best possible time to get frequent, consistent and up-to-date training and education. It also represents an opportunity to get vendors more involved with your spa, and many vendors can provide excellent, inexpensive resources. It also represents an opportunity for vendors to "demonstrate your worth" to them. Vendors who take a backseat and do not proactively work with you to build your business may not be worthy of your continuing consideration.
Finally, this is definitely a time to attend as many trade shows and conferences as possible to make sure you are current on available technology, product innovations and other leading-edge features that can help you distinguish your spa from your competition. While there is some expense involved in show attendance, you will likely find you come away with far more in value than the dollar-for-dollar expense. In particular, you should take advantage of any education or training programs that are made available to you. Even one newly learned technique can raise your skills profile dramatically, and learning one new thing about clients or customer service can massively impact your bottom line.
Train more
More training offers benefits for both your staff members and your clients. First, invest in training your employees. The more skilled and the better educated an esthetician is, the better service that employee will provide. Also, the broader your skill set, both individually and collectively, the more different types of clients your spa can serve, and the easier it is to differentiate your business.
Second, focus on broadcasting your skills in the community. Speak at local events, join the speakers' bureau of various local organizations, give lunchtime seminars, and, if you have the space, offer your spa as a classroom space. Also, don't overlook the benefits of working professionals speaking to esthetic students, and understand that, in many cases, this knowledge can also be beneficial to schools' instructors.
Third, take advantage of increased downtime by using it for skill drills, educational programs, vendor presentations and in-house training. Adding any of these will help you provide clients with improved results, but doing all of them can translate to an even better payoff. Downtime also allows you time during each day to refocus and reprioritize. Sometimes the narrow view of packing a day as tightly as possible can push out natural lulls useful for recharging. Treat your downtime like the gift it is, and use it to help guide your business operations during the flow of the day.
Manage better
Good management is typically one of the most effective ways to increase revenue, build a high-quality staff, increase customer loyalty, reduce turnover and recruit better. The current economic climate, while it might be tough for individual business, is probably a windfall for truly excellent professional and licensed staff.
For really good estheticians, it is a seller's market. Highly skilled, well-booked estheticians are in great demand, especially in places where margins are tight, and most estheticians do not have to stand for much they do not approve of, because they can go to another job—a better job—very easily. And regardless of your employment contract, you cannot prevent your clients from following them.
So how do you become the employer of choice? Here are a few ideas to get you started.
Flexible work arrangements. Use flextime, flexible schedules, adjustable part-time schedules or whatever arrangement might work best for your staff members.
Independent vs. employee. Be more direct with respect to independent contractors versus employee status. Get to know the IRS test for employees versus independents, and stick to it.
Reconsider rules. Eliminate unnecessary rules. Understand the esthetic environment is, by necessity, a fluid one, and rules and procedures should be put in place to help your team members do their jobs better, not constrain them from giving good service. When implementing rules, keep in mind the bottom line test, which asks, "Does this policy help team members contribute to the bottom line?" If it doesn't—if it's only a rule put in place to control behavior—strongly consider whether it should be in place at all.
Also, reconsider rules that diminish the general perception of professionalism in the eyes of your clients. It might be reasonable to ask your licensed staff members to cover the phones on occasion, but asking them to answer phones, sweep, make coffee and fold towels regularly is not a good use of their time, and it doesn't increase client satisfaction. It's not that licensed staff members are too important to contribute to these details, but relying on them to do housekeeping and clerical work on a consistent basis, especially as a substitute for hiring staff to do these duties, is almost always counterproductive.
Subject all your policies and procedures to a needs test. Ask yourself what would happen if this rule were not in place. If the answer is not much, you might want to eliminate the policy. It's certainly worth your time to see how many policies you can eliminate while maintaining a positive business structure.
Hire better and more reasonably. After almost two decades of behavioral and multiple interviewing, the research pretty clearly indicates this technique isn't really any better at predicting workplace success. Use your own knowledge and instincts, and hire with your gut. Of course, maintain all the checks you normally would, such as on an applicant's background, education and so on, but trust yourself to make the final decision. If you like the candidate, the candidate likes you and it feels right, the chances that it will work out seem to be higher than using more involved interview methods.
Listen to your team. One of the biggest problems managers have is their feeling that they lose control when they cede certain territory to the rest of the team. This is a polite way of saying managers feel like they lose control when they ask their team members for input. Why they feel this way is still up for discussion, but the good news is that it is just not true. Team members' perceptions of managerial authority are not negatively impacted when their opinions are solicited. In fact, authority goes up, the perception of management's effectiveness goes up, trust goes up and the general outlook toward management goes up. So getting your team members more involved in decisions may be one of the smartest business moves you can make.
Communicate more
Communication is essential for any successful societal interaction, and in working with the public, there is a necessity in keeping your name and the spa's name in the mind of the client. This means setting up a scheduled time to personally call clients within a week of their first visits to follow-up on their needs. Confirm their satisfaction with the service, and inquire on how they are enjoying the sample products you sent home with them.
Also, as part of the client consultation form, there should be a space for the client's e-mail address. This is one of the most valuable pieces of contact information to obtain. With the clients' acknowledgement, you can include them in your e-newsletters to announce new services, product promotions and educational articles. This also will increase your stature in the eyes of discerning clients.
Improve communication efforts with your team. One of the top business concerns employees have often has to do with communication, something along the lines of, "Management does not listen well enough, and needs to interact and explain more," and so on. These are communication issues, and all are easy to fix with a little vocalization on your part.
Give better service
Engage. Respond. Meet and greet clients as close to the door and as immediately as possible without being intrusive. The most important thing you can do when presented with new clients is to welcome them like the VIPs they truly are. In fact, spend as little time as possible behind the counter. It creates a physical and psychological barrier between yourself and the client, and it can easily become a place to retreat so as not to have to engage the client. Most importantly, it delays the immediacy and grace of personally inviting a client into your spa's space.
It may also be time for both you and your spa's team members to get additional training in customer service and client management. When it comes to customer service, it is not enough just to hire nice people with licenses. It is about knowing the needs, wants and desires of the client, responding to these correctly, and fixing problems when and if they come up—and they inevitably will. Customer service knowledge is not basic, it is not internal and it does not usually come naturally. If you are neglecting this aspect of your business, you may end up being surprised by your lack of business.
Use educational sales to retain your clients by building your business with e-newsletters on skin care technology and your services, all while building your clients' confidence in your professionalism. This does not mean you are pushy—sensitivity to client needs for quiet are important too—but being well-spoken about your products and services is essential to success in this environment.
Differentiate more
Just as it is important to train, educate, support and manage, it is also important to point out to your clients how you differ from the competition. You need to help clients understand why they should choose your business over the place down the road.
Focus on the positives, whether it is the fact that you have a more Zen-like approach to professional services or offer a particular service that sets you apart. Many people do not like negative marketing, so a definite positive approach is necessary to encourage potential clients to check out your spa. Your specific uniqueness—while important to the ongoing success of your business—does not matter in this regard. What does matter is that you are different, and that gives you a platform from which to speak.
Additionally, don't bury your lead. Simply put, this means finding the one thing you are the best at and extending it out into your circle of influence. It means dealing from your strongest position. So if you are the best at facials, focus on facials. If your eye treatment works wonders, revel in it.
Lead with what you are best at. Talk about it constantly with everyone. Tell every client why this product, this service or this item, is the thing to have. Say it with confidence, and perfect the process until it is so second nature to you that you can do it in your sleep. Clients love experts, and they want to come to you for your expertise. Demonstrate it for them, and they will stay with you and keep coming back again and again.
Sample, sample, sample
A fully integrated sampling program and follow-up plan is crucial to your overall success. Sampling works—it allows you to position a new product for clients and gives them the chance to try it. While almost never enough to effect actual change, it does get your clients using the products, which is often half the battle. You should not just hand out samples willy-nilly, however. Have a plan, record the distribution and follow up with a telephone call in two weeks, or at most, during the clients' next appointments. Many times you'll find your clients calling you or stopping in to purchase the products you recommended even before you've had a chance to phone them.
Sampling also is an excellent way to find out your vendors' level of commitment to your success. Many large vendors supply samples depending upon your purchase levels. If this isn't possible, you can buy sample containers to use to customize your sampling choices for each client from your back bar supply.
From surviving to thriving
Whether you take all of these suggestions in total or sample a few to gradually implement, it can be difficult to change. But comfort isn't profit, and you must change if you want to succeed. Unless you take positive control of the circumstances that are affecting your business—even if they are not necessarily of your making—you will eventually find yourself seeing only negative.
As a professional and an owner, you need to take the lead to ensure the professional spa industry survives in the coming years. Get proactive, creative and enthusiastic about different ways in which to succeed. And don't forget to have a little fun along the way.