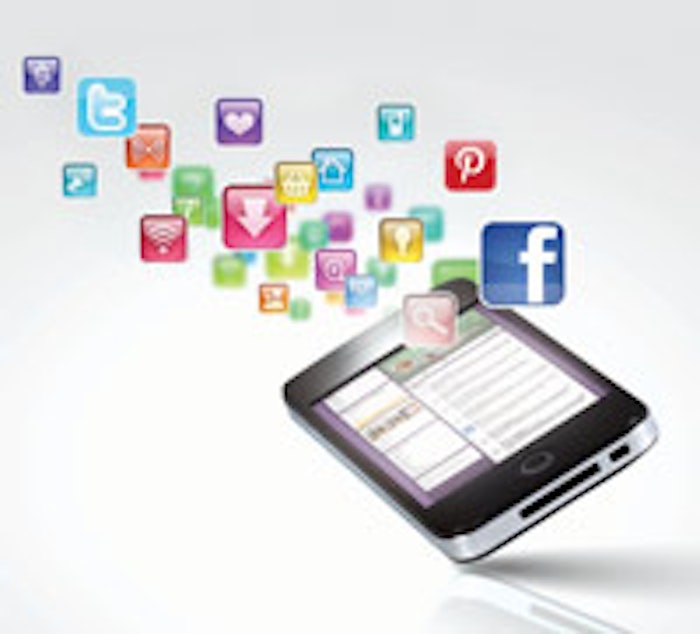 If you've ever been on a bad date, you know that not everyone is skilled at developing relationships. Skin care professionals, on the other hand, are naturals at this. Your role as a skin care professional often may feel like a balancing act between skin care advisor and best friend—or sometimes therapist. Many clients or potential clients will continue to return to you in spite of an inconvenient location or higher prices simply because they are comfortable with you. They trust you, they know you and they know that you know them. You are concerned about more than just their skin—you care about their lives.
Although this may seem like only a by-product of your work, relationships do sell. In light of the growing importance of an online presence, relationships contribute to your earnings, generating leads before you've even met potential clients. Social media has become a way of developing "pre-lationships." People have the opportunity to connect and feel comfortable with you before ever stepping foot through your door.
So what does this mean for you? The online nature of today's social-sphere can seem daunting; yet, it is necessary to compete in any modern market. Following is a breakdown of what you need to know about developing relationships through social media.
Master the art of dating
Promoting yourself via social media is the act of courting your potential clients. If you do it right, those who follow you should not only want to continue the relationship offline, but also give you a ring—on the phone, of course.
Don't forget the flowers. Everyone likes to start off with a gift. Knowing that you're getting something for no reason brings down your defenses, makes you feel good and makes you just that much more excited about what is to follow. Social media is no different. You will spend the rest of your relationship getting paid for your interactions with your clients—begin by giving something instead. It sets up a different pattern and perspective on the experience.
What you have to contribute doesn't have to affect your bottom line. Although giveaways can be popular with social media followers, you can offer something as simple as information. Share an original blog post to give advice; ask a question to give them the opportunity to express their thoughts; or share a picture that provides entertainment. Attempt to post something engaging three times for every promotional post. Keep posts focused to align with your brand.
Be open to blind dates. How do blind dates work? A friend connects you with someone they know. This cross-connection of networks helps you find your perfect match. Social media thrives on the blind-date philosophy. Your business will have a group of loyal followers that pay attention to your Facebook page or Twitter account. This is a great way of building loyalty and keeping current clients informed of your efforts, but how do you reach new clients? Partner and cross-promote with other businesses that may serve a similar demographic. For example, a local hair salon may not provide spa services or a local gym may target a demographic similar to yours. Mention them in your tweets and posts, and ask them to do the same to cross-promote services. Share each other's blog posts. This will help you generate visibility for both their business and yours.
Know the hot spots. Know that there's no one-size-fits-all list of platforms for every skin care facility. Based on the creative assets and manpower of a typical spa, following are the top seven recommended platforms on which you should participate (in order).
Google+. Google search is one of the primary ways people will find your facility. Google+ accounts can now be merged with your local listing to create a more engaging, competitive listing that allows you upload video testimonials, pictures and fliers of your most recent promotions.
Facebook. Facebook is ranked No. 1 as the most popular website globally.1 Eighty percent of

Facebook

users use the platform to connect with brands.2
YouTube. Did you know this is the second largest search engine after Google?3 YouTube allows you to post video tours of your spa, interviews with your team and video testimonials. If a picture is worth 1,000 words, a video is worth 1 million words. Help your clients get more comfortable with your spa before the first treatment.
Twitter. Not only is this one of the most popular platforms, but also half of its United States' users check their accounts from their mobile phone, which makes it easier for you to deliver your message to busy clients during vacation seasons.4
Pinterest. This platform is quickly growing in popularity among American women, but requires a significant amount of original material from your team.
Instagram. Similar to Pinterest, make sure someone on your team is equipped with an Android or iPhone to update this platform. It is not yet compatible with Blackberry phones, and content cannot be uploaded from a desktop computer.
LinkedIn. This platform is typically for B2B connections, not to connect with clients. Use Linkedin to connect with potential partners with whom you can cross-promote.
Don't leave your clients waiting by the phone. Leaving someone who is excited about you waiting by the phone will not only make them lose interest—it may make them angry. In an internal investigation conducted by IF Marketing, 100 medical practices were contacted via their online contact form. Out of the 100, more than half did not respond. In fact, after 48 hours, the complete lack of a response created ill will from the consumer toward the practice. If you can't be trusted with returning a message, why should a client trust you with her skin?
This also means it is important to post consistently. Although a suitor who calls too often may be a turn-off, one that seldom calls makes you feel as if they don't care about you. When determining how frequently your facility should post, take into account the shelf-life of a post. Every platform will vary. For example, posting on Facebook at least three times weekly is typically ideal. Posting daily on Twitter is suggested, but you could post 10 times every day on Twitter because of the how quickly the feed is updated. Post on platforms around lunch time and between 6 pm–8 pm. Take into account when people will most likely have time to casually use their social media platforms.
Define the relationship. In every relationship, there comes a point when you need to reveal what you want. If you don't tell them, how are they supposed to know? Make sure you are leaving your contact information and a call-to-action on most—if not all—of your posts. Explicitly tell your fans and followers to contact you for a consultation.
Order takeout and pretend that you cooked. If social media seems like too much effort for you right now, cut a couple of corners. Employ the use of dashboards, such as Hootsuite or SproutSocial, to manage your accounts. These will allow you to schedule posts in advance so that you can post at prime hours and multiple times per day without being tied to a computer. They also offer mobile apps that allow you to respond more quickly and easily from your phone. Consider hiring a social media strategist or a social media intern to execute the day-to-day work.
Fall in love
Ultimately, the esthetician-client relationship is a long distance one in which the client does not have the luxury of seeing you every day, but may want more time or advice. Social media allows you to create the illusion of more time, attention, availability and investment in each client. That appearance of extra investment will translate to enhanced loyalties, stronger word-of-mouth and more frequent visits from each client. Prepare to fall in love with the results.
References
www.alexa.com/siteinfo/facebook.com
www.edisonresearch.com/home/archives/2011/05/the_social_habit_2011.php
www.vocus.com/blog/2012-in-review-marketings-12-biggest-search-stories/
tag.microsoft.com/community/blog/t/the_growth_of_mobile_marketing_and_tagging.aspx
(All accessed July 30, 2013)
Ashley

Ludgood is the digital & social media director at IF Marketing, and has more than 12 years of experience in content creation, digital strategy and social media marketing. With international clients on three continents and working directly with hundreds of practices throughout the country, Ludgood confidently helps skin care facilities enter the new world of social media marketing.