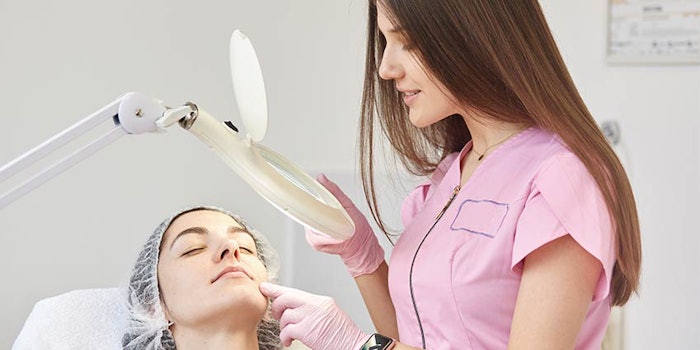 When a new client first contacts an esthetician, it's usually because he or she has a problem they wish to resolve. As the caring therapist you really are, it is easy to take your new client at their word and simply treat them for the thing they told you about. However, this is never going to give you or your client the best results. Every esthetician can go from being 'an esthetician' to being 'my esthetician' by taking extra care and time in that first meeting.
Getting the Details
So, what do you really need to know? Start using the four tools of skin analysis: eyes, ears, touch and machines. Also, make sure to get details in the following areas to make your consultation a success.
Personal details. Even in this seemingly innocuous area, there may be some hidden clues. One of the most obvious being stress.
"The availability of skin care products, which address the physiological needs of skin, coupled with therapies and treatment techniques, can create a significant difference in the quality and health of skin."
-Eiselen
Continue reading about client consultations in our Digital Magazine...
Ernst Eiselen, MB.B.Ch., FRACGP, is a specialist general practitioner in the northern suburbs of Perth in Western Australia. Ernst qualified at Pretoria University in 1981 and became a fellow of the Royal Australian College of General Practice in 2009.
Des Fernandes, MB.B.Ch. ; F.R.C.S., is a world-leading plastic and reconstructive surgeon. He first described the method for Collagen Induction Therapy and used his in-depth knowledge of the beneficial effects of Vitamin A on the skin to develop the Environ Skin Care products.
Jennifer Munro is the managing director of Fernro Publishing and a co-director with Des Fernandes in that company. She has authored and published four books with Des Fernandes and Ernst Eiselen as well as with several other doctors and skin professionals.