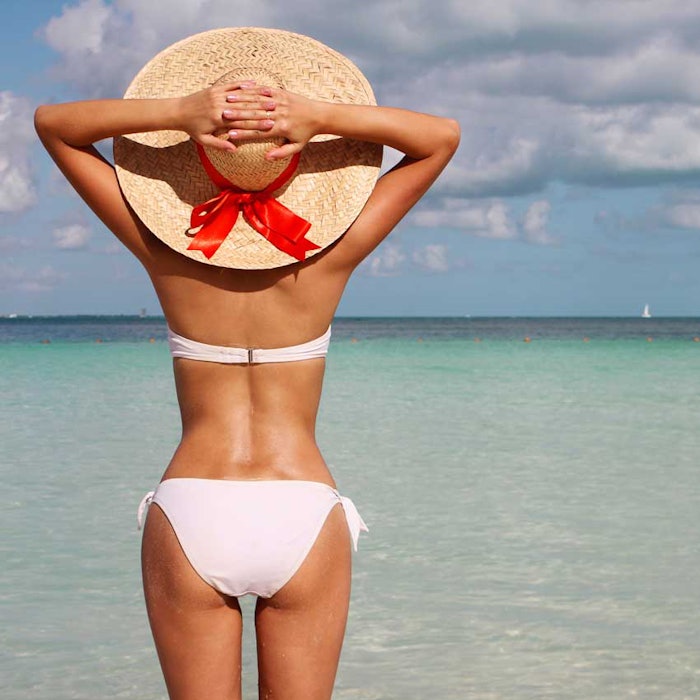 With temperatures rising and humidity climbing, new skin problems present themselves to clients wanting to look their best at summer parties. Melanie Gilliland, brand ambassador from the European Wax Center, shares five quick tips you can offer clients to prevent pesky skin issues and keep them looking fresh during the summer.
"Summer is everyone's chance to show off their skin," said Gilliland. "[Clients] might want to do [their] exfoliating treatment just before the BBQ to give [their] skin a fresh look."
2. Moisturize, moisturize, moisturize!
Lotion is the best accessory to keep skin hydrated during hot summer months.
Remind clients to reapply every two hours when they're outside.
4. Keep brows neat and tidy.
Sunlight exposes even the tiniest of hair and lights up the face. Offer clients a waxing service to rid those unwanted hairs.
5. Makeup
should be light.
Share with your clients to stick to the magic three: brows, mascara and lip gloss.