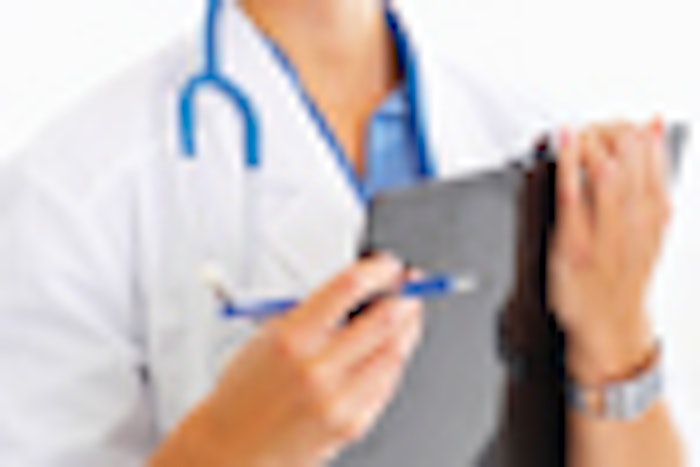 Noninvasive procedures and spas often go hand-in-hand these days, whether yours is a medical spa or your traditional spa works with or refers to a physician. The following trends can be shared with clients who are considering noninvasive procedures.
The number of noninvasive cosmetic procedures rose 47%, according to new survey results released by the American Academy of Facial Plastic and Reconstructive Surgery (AAFPRS). The results show a continuation of the trend from the previous year, where consumers are opting to have less invasive procedures to look and feel refreshed. The economy is playing a large role in the growing trend. Not only are consumers having less-costly procedures, but 80% of physicians surveyed say patients are making these choices in order to remain competitive in the workplace.
The increase in noninvasive procedures administered by facial plastic surgeons was seen across the spectrum of treatments with the greatest increase being poly-l-lactic acid (up 71%). Other increases include chemical peels (52%), hyaluronic acid (48%) and Botox (45%).
The survey also showed that 77% of physicians agree that patients are more educated about plastic surgery options. With more people wanting to look younger, feel better and take an active role in their health, patients are researching different physicians and treatments to find the best one suited to meet their personal needs. Awareness of various procedures, appropriate physicians, best results and recovery times play an important role in the decision-making process.
In 2009, women continued to be the most likely candidates for facial plastic surgery making up 84% of all surgical and nonsurgical procedures. However, men and women are equally split when it comes to reconstructive procedures.
Surgical procedures
In 2000, facial plastic surgeons reported the face lift as the most common cosmetic surgical procedure, followed by blepharoplasty (eyelid surgery), rhinoplasty (nose surgeries) and ablative skin resurfacing. These procedures are most commonly performed on patients between the ages of 35 and 60 years of age. For female patients under age 35, the most common procedure performed was rhinoplasty.
The surgical procedures with the largest increases during the past year were ablative skin resurfacing (57%), revision surgery (18%) and face lifts (14%). Decreases were seen in lip augmentation (52%) and rhinoplasty (13%).
Medical spa findings
Physicians continue to express concern with procedures performed at medical spas. Seventy-six percent of facial plastic surgeons surveyed say they are aware that some medical directors of medical spas are not actually on site for medical treatments. Most cosmetic procedures are performed in a private office (54%) setting. Procedures performed in a hospital came in at 23% and the number of procedures performed at medical spas remained unchanged (2%). Half of the physicians surveyed are aware of misleading advertising involving injectables, lasers and other cosmetic therapies, and 35% of physicians believe medical spas will become a more popular location for patients undergoing treatments.
Other trends
The face lift is the most common procedure performed on Caucasian patients; African-Americans and Hispanics are most likely to have rhinoplasty; and Asian-Americans get blepharoplasty most often. Overall, 80% of AAFPRS members who participated in the survey feel that the future holds more cosmetic surgery for ethnic populations.
In addition, more facial plastic surgeons will offer wellness and lifestyle techniques to enhance the patient experience and to provide a more comprehensive approach.