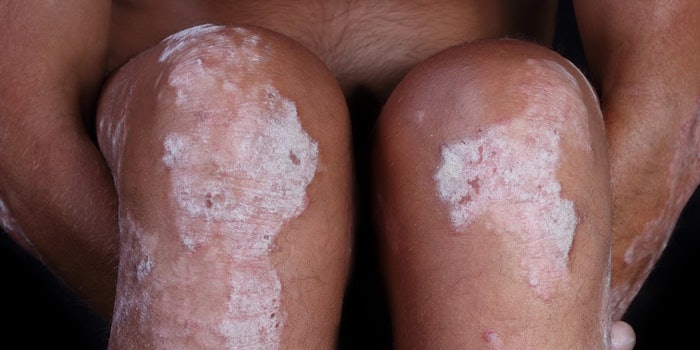 The United States Food and Drug Administration (FDA) has approved an injectable biologic called brodalumab (Siliq) to treat adults with moderate-to-severe psoriasis. However, the approval comes with a heavy warning from the FDA based on the drug's possible side-effects.  
Blocking Inflammatory Responses
Adults who have failed to respond to systemic therapy or phototherapy are prime candidates for the drug. The drug works by inhibiting the interleukin-17 receptor A, which is responsible for creating the inflammatory response in psoriasis. Roughly six out of the eight people in the trials studies showed improvement in their skin with clear, almost clear or flaking skin.
Restricted Use & Risk Management 
However, the drug comes with a boxed label warning of the risk of increased suicidal ideation and self-injury behaviors. Out of the 6,200 patients that have taken brodalumab during the trail, six have committed suicide.
Responding to the drug's side-effect, the FDA replied, "A casual association between treatment with Siliq and increased risk of suicidal ideation and behavior has not been established."
To address the risk, the FDA declared that clinicians must have a Risk Evaluation and Mitigation Strategy to restrict access to the drug. Additionally, if individuals that are taking the drug see worsening mental health, they will be referred to a mental health professional.