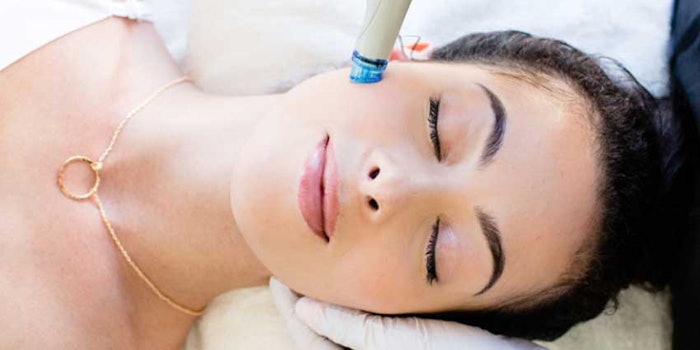 Infinite Beauty has added HydraFacial treatments to its spa menu at its two New York locations. The addition of the new technology follows the spa's desire to provide the latest technology and customized skin care.
HydraFacial is a six-step process that combines medical technologies with rejuvenating spa therapies for a 30-minute treatment that is good for all skin types. This treatment works to reduce the appearance of fine lines, combat hyperpigmentation and redness and improve skin hydration.
The spa offers facial treatments like the Signature Facial, Teen Clean, Sensitive Skin Facial and Gentleman's Treatment. It also offers a range of anti-aging facials including Vitamin C Infusion, Bio-Brightening Treatment, Microdermabrasion Detox Treatment, Advanced Oxygen Therapy, Exclusive Gold Facial, Collagen Treatment and Red Carpet Treatment. 
In addition to HydraFacial, other advanced modalities used include: high frequency, microcurrent, galvanic, ultrasonic, ultra-scrubber, zero gravity and LED.