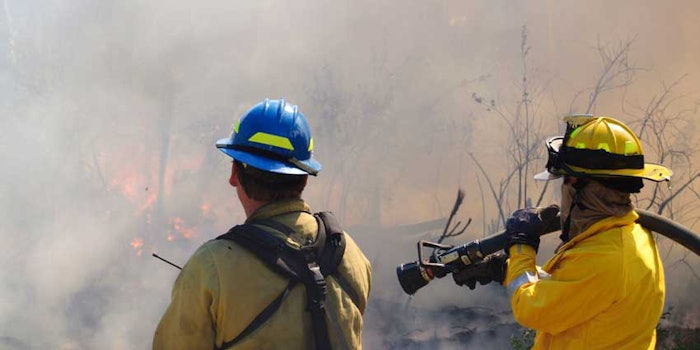 New research shows firefighters in Florida are at an increased risk of skin cancer. As a result, Water's Edge Dermatology is encouraging those within reach to schedule a free appointment for skin cancer screenings in January 2018 at any of its 24 participating office locations.
The research, reported on CNN, shows Florida firefighters are diagnosed with skin cancer seven times more than the state's general population. Additionally, the University of Miami Miller School of Medicine performed a study on approximately 2,400 firefighters and found the average age of those with fatal melanoma diagnosis is 42, while the average age statewide is 64.
Potential Causes
Upcoming studies are looking into whether sunshine, heat and increased exposure to concentrated levels of soot and other carcinogenic substances can be the blame and if so, how to prevent it.
"The statistics are clear," said Ted Schiff, M.D., practice founder and medical director of Water's Edge Dermatology. "When detected early, the five-year melanoma survival rate is about 98%. Skin cancer can be beaten if detected soon enough and treated effectively. With firefighters in our communities already facing life-and-death risks in the course of protecting us, anything we can do to help with early detection and treatment of skin cancer is an honor and privilege."
Treatments
Water's Edge Dermatology offers different treatments for skin cancer, including Mohs surgery, which is a minimally invasive microsurgical procedure with the historically highest skin cancer cure rate.
The practice also provides electron beam therapy (EBT), which is a nonsurgical treatment alternative to "melt away" non-melanoma cancers without incisions or scars. There are five EBT radiation centers at Water's Edge Dermatology offices in Fort Pierce, Jupiter, Okeechobee, Stuart and Wellington.
Locations for Screenings
The list below accepts phone calls from Florida firefighters for free skin cancer screenings. All that is required is a firefighter ID at check-in.
Arcadia: 863-491-6448
Avon Park: 863-657-4022
Delray Beach: 561-921-2221
Fort Pierce: 772-595-5995
Jupiter: 561-222-2200
Lady Lake: 352-775-0400
Lake Wales: 863-949-4813
Lake Worth: 561-578-8100
Lighthouse Point: 954-960-8880
Okeechobee: 863-467-6767
Palm Bay: 321-220-6400
Palm Beach Gardens: 561-694-9493
Palm Springs: 561-693-2121
Plantation: 954-642-2214
Port Charlotte: 941-235-2111
Port St. Lucie: 772-335-3550
Sebastian: 772-388-3551
Sebring: 863-314-4407
St. Cloud: 321-766-4072
St. Lucie West: 772-871-1682
Stuart: 772-219-2777
Vero Beach: 772-257-7373
Wellington: 561-296-9666
West Palm Beach: 561-296-7710