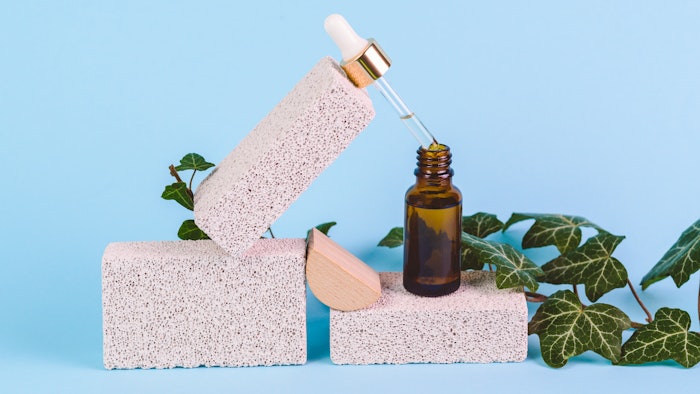 Noncomedogenic ingredients are substances that do not have the potential to clog pores in the skin. Some well-known examples include aloe vera, vitamin C and glycerin. However, the Food and Drug Administration (FDA) does not regulate the use of the term, meaning there is no standardized definition on what counts as noncomedogenic, and products are not rigorously tested to assess its inability to clog pores. An article from Medical News Today discussed the unclear nature of the label and which ingredients really are noncomedogenic.
Related: Protocols in Practice: Eyes
Many factors can lead to comedones, or clogged pores, including the skin's natural oils, dead skin, makeup, or other products getting stuck in the pore.
Consumers who find that certain cosmetics cause breakouts may benefit from switching to noncomedogenic products. However, a product being noncomedogenic does not necessarily mean the product is good at treating existing acne. This term only means that the product will not make acne worse by clogging pores if it is truly noncomedogenic.
According to the article, most of the information on comedogenic ingredients comes from animal studies that took place before 2013, specifically a 1984 study on rabbits. Since the European Commission banned animal testing for cosmetics in 2013, scientists have begun to use a QSAR model that predicts how likely it is a substance can block pores based on its molecular structure.
The researchers in that 1984 study found that the following ingredients caused comedones:
isopropyl palmitate
isopropyl isostearate
butyl stearate
isostearyl neopentanoate
myristyl myristate
decyl oleate
octyl stearate
octyl palmitate
isocetyl stearate
propylene glycol-2 (PPG-2)
lanolin
coal tar derivatives
Other research states that the following ingredients may be comedogenic:
petroleum derivatives
oleic acid
cocoa butter
sodium lauryl sulphate
algae extracts
coconut oil
wheat germ oil
palm oil
linseed oil
Hundreds of ingredients are potentially noncomedogenic. Some ingredients that are known to be noncomedogenic or low comedogenic include:
aloe vera
witch hazel
rose water
vitamin C
vitamin E
niacinamide
allantoin
silicones
glycerin
cetearyl alcohol
polyethylene glycol
sodium hyaluronate
carmine