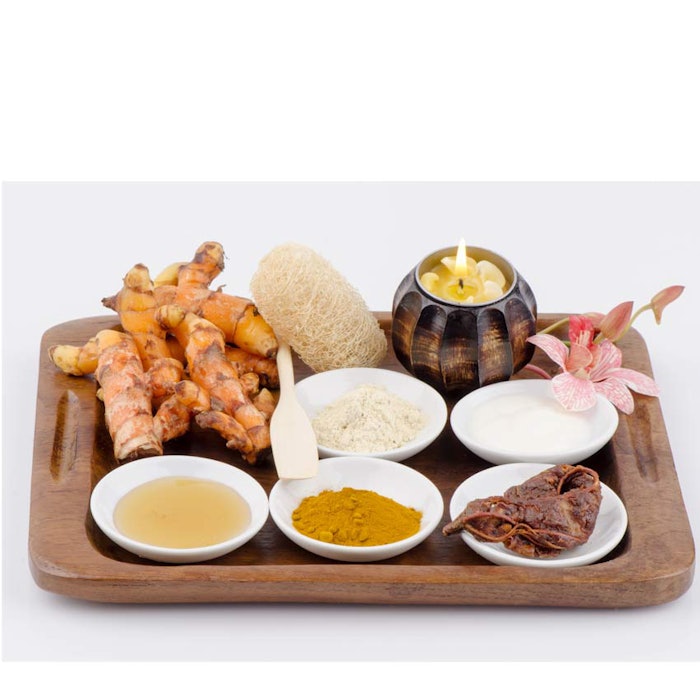 Hilling's top three skin deep beauty trends to look for this year are:
1. The Clean Beauty Boost
Kale, quinoa and turmeric are among the top clean ingredients making their way into skin care, according to Hilling. This is being driven by the trend of health-enhancing ingredients in topical skin care products correlating with the demand for clean diets.
In fact, the global demand for organic personal care products is expected to reach $13.2 billion by 2018.1 Skin care products dominate the demand in the global organic personal care products category, followed by hair care and cosmetics.
2. High-tech Beauty That's Personalized
On-demand mobile apps, such as Glamsquad, Zeel and My Skin Authority, deliver experts or professional advice "live" to consumers.
"One-on-one interactions with experts will increasingly be conducted virtually at the point-of-sale, on the road and at home," said Hilling. This trend, she added, is being driven by a busy lifestyle, need for immediacy, connected society and dependence on technology.
According to The Fiscal Times, app usage specifically for lifestyle and shopping increased by 174 percent in 2014. 
3. Serious Healthy Lifestyle Choices for Children and Families
Hilling said to look for mindful schools, wellness-focused hotel offerings for families and coaching on healthy skin and image confidence. This she said is being driven by childhood obesity rates, too much screen time for kids, stress and anxiety and our busy culture.
In fact, rates of childhood obesity have more than doubled in children and quadrupled in adolescents in the past 30 years in the United States. Teens spend some nine hours a day using electronics; tweens (8- to 12-year-olds) spend about six hours consuming media daily.2
These are just a few tips on how to look deep and beyond the surface when considering the needs of your clients and promoting healthy solutions. Curious about the other trends for this year? Check out the Top 10 Professional Skin Care Trends for 2016.  
Sources
1. 
Transparency Market Research
2. 
Centers for Disease Control and Common Sense Media
1