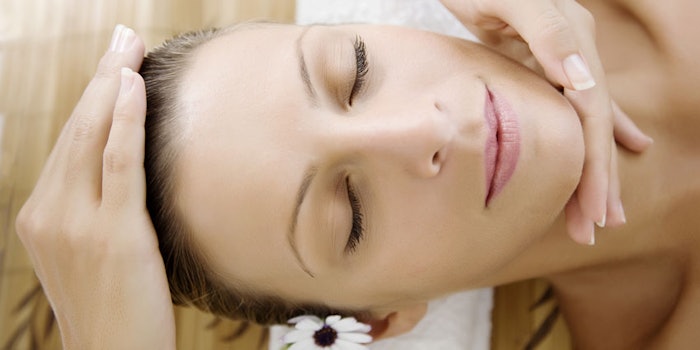 In a world that is constantly trying to stop or slow down the aging process, Guinot is launching a potential four-step answer. The Lift Summum facial is a four-step treatment that works to remove dead skin cells, redefine the contours of the face and restore radiance to the skin. This facial treatment was designed to firm and smooth the delicate skin of the face, neck and chest.
Step One: Double Exfoliation
Papaya extract is the first step to break down the dead skin cells that have accumulated on the skin. Cellulose microparticles remove dead skin cells mechanically through friction, while fruit acids work to accelerate shedding and boost cell renewal.
Step Two: Massage
An anti-aging massage is then employed to recontour the shape of the face. To aid the massage protocol, mahogany bark extract and Alaria esculenta seaweed extract are used to improve skin elasticity while preventing the appearance of wrinkles.
Step Three: Filler
Using the magical ingredient hyaluronic acid, spherical fillers are embedded into wrinkle grooves. The fillers work to rehydrate and inflate the skin to fill wrinkles. 
Step Four: Firming Mask
Finally, the treatment is finished using a firming mask that utilizes dynalist and biotechnological complexes to smooth facial features while combating skin slacking.