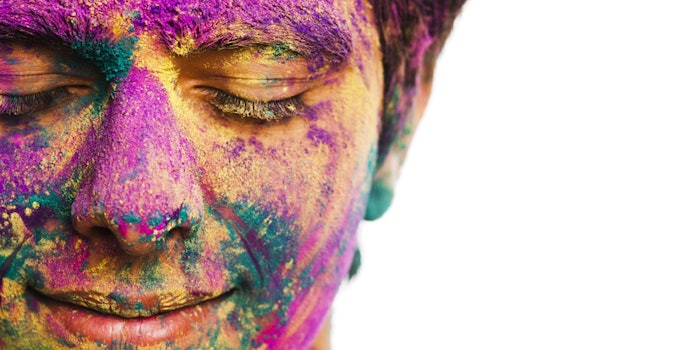 What do festivals, sporting events and Holi have in common--colored face paint and pigments.
With the start of spring comes the start of these events as well as Holi, which means it's time to gently remove color paints and pigments from the skin.
Related: How to Keep Skin Healthy As Seasons Change
Removing color paint or pigments from skin can be a battle, as it mixes with debris and excess oils, but these tip from Swirlster can work for anyone after these events and even after Holi.
Start with an oil and let it sit over areas with color for deeper penetration,

Use a foam face wash, as its more gentle on the skin,

Use cold water instead of warm water,

Exfoliate with a gentle exfoliator,

Moisturize and use face serum after its been removed.