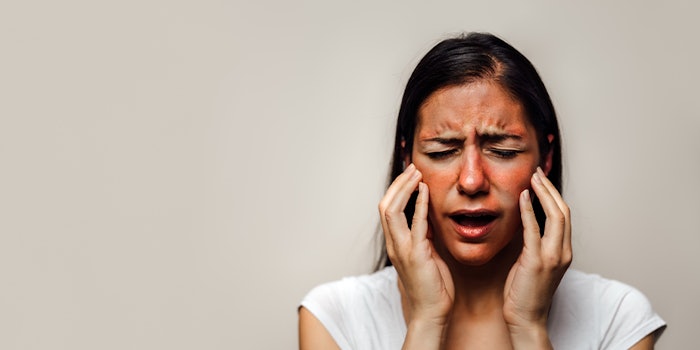 Exfoliation can be a great way remove dead skin for a brighter and more youthful appearance. It can also help fight winter dryness, it's easy for clients to go too far and over-exfoliate their skin. 
MBG Lifestyle spoke with board-certified dermatologist Julie Russak, M.D., FAAD, founder of Russak Dermatology Clinic and Russak+ Aesthetic Center  as well as celebrity esthetician and dermatological nurse Natalie Aguilar, who supplied their best advice on soothing the skin after the damage is done.
Related: Exfoliation Conundrum: Peel or to Microderm?
Take a Step Back
When skin's barrier has become agitated and it feels dry, sensitive, irritated, and itchy, it's a good idea to put away the exfoliant. Make sure the client takes a step back from other forms of exfoliation such as dermaplaning, waxing or shaving, or even drying off with a rough cloth.  
Sun Protection
"Exposing fresh skin that hasn't fully formed a protective barrier can cause discoloration or can sunburn easily," said Aguilar.
Clients should already be incorporating SPF in their morning routine, but make sure they protect their skin with a generous helping of SPF. Even a quick trip to the grocery store can lead to a sunburn when skin is sensitive.
Simplify The Routine
"One should really keep skin care simple and baby the skin back to a healthy start. After all, baby skin is forming underneath," said Aguilar.
Simplify the clients skin care regimen for a while. Look for products with naturally soothing ingredients and work to rebuild the barrier with a nourishing regimen of non-fragranced moisturizers, as well as products with hyaluronic acid and colloidal oat.
Hands Off
Don't let clients pick their skin. Skin may flake, but remind clients to refrain from touching and let the flakes naturally fall off.
"Pulling or picking at flakes that aren't ready to come off can leave vulnerable skin raw and prone to scarring and pigmentation," said Aguilar. 
Upgrade Their Mask
Look  at the protective face mask that they wear, as rough fabric can irritate skin. Find one for sensitive-skin. Also be sure they wash their mask with a gentle soap or detergent: "This is a step that might be overlooked, but many detergents have harmful chemicals and fragrances that also further irritate the skin once overexfoliated," said Russak. 
After taking the right steps to soothe and aid the skin's repairing process, Aguilar mentions they can start their routine back up once their skin feels fully healed, which can take anywhere from three to 12 days.