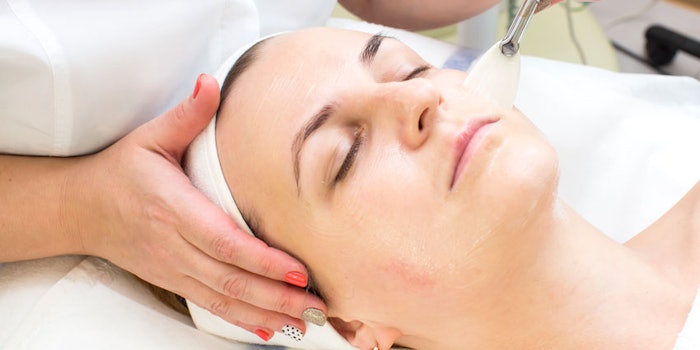 It's safe to say that peels are the three ts—tested, tried and true. This is a fantastic treatment to offer your clients that can be used on a number of different skin concerns including acne, rosacea and pigmentation. That's why we are making sure to give you plenty of opportunities to expand your education on peels with our educational opportunities at Face & Body Southeast, taking place in Atlanta, GA from Feb. 8-10, 2020. 
Multicultural Skin Treatments: Learn How to Effectively Treat Skin of Color Using Chemical Peels, Sunday, Feb. 9, 2020, 10:15–11:45 am, FREE
JoElle Lee
Join JoElle Lee, educator for Clinicians Complex, to learn how to treat the most common skin conditions in ethnic and multicultural skin types faced by skin care professionals on a daily basis. Lee will show attendees how to properly recommend and administer chemical peels and laser treatments to meet their clients' specific needs. This class takes the guesswork out of designing "no downtime" treatments and protocol programs for multicultural skin clients. Attendees will leave this class more confident in treating people of color.
Modern Exfoliation: Hands-on Peel Practice Class!, Sunday, Feb. 9, 2020, 1:15–2:45 pm, FREE
Gul Zone
Gul Zone, the founder of DermAware Bio-Targeted Skin Care, is providing a unique opportunity for attendees to take a free advanced education class that will have them actually working with the products to learn clinical protocols. Zone will provide attendees with a toolbox that will help them target: age, pigment, acne, sensitive, rosacea and high Fitzpatrick skin color. Learn how to choose the best peel, try them and learn how to market their benefits for specific skin conditions. This class provides practical solutions and directions for all things peel.
The 5 Ps of Peeling, Sunday, Feb. 9, 2020, 1:15–2:45 pm, FREE
George Gallegos
Acids are widely used in professional skin care, but some confusion still exists regarding what acids are and exactly how they affect the physiology of the skin. George Gallegos, director of education for Circadia by Dr. Pugliese, will provide a comprehensive seminar that will address the 5 Ps of chemical peeling: optimizing pre-treating, the relationship between pH and the strength of the peeling acids, understanding the concept behind percentages, pK values and the importance of post-care.
Hyperpigmentation Treatment with Chemical Peels, Melanostatine and Ascorbic Acid, Sunday, Feb. 9, 2020, 4:15–5:45 pm FREE
Esperanza Fernandez
In this class, Esperanza Fernandez, advanced instructor for DermaSwiss, will offer the opportunity to better understand melanocytes function and hyperpigmentation formation. How to treat melasma, post-inflammatory hyperpigmentation and hyperpigmentation due to sun damage using chemical peels, melanostatine, ascorbic acid and retinol.