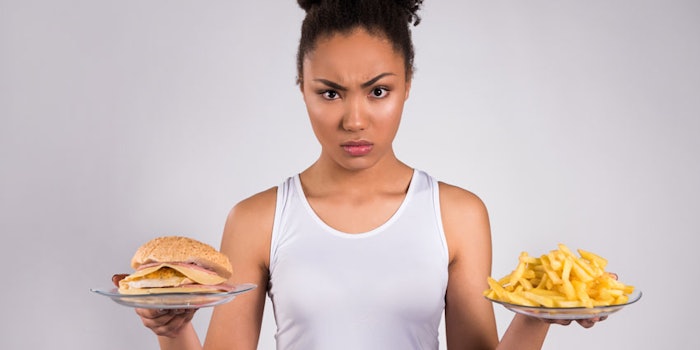 Acne can be caused by numerous factors, and one such factor that can often come into play is diet and nutrition. Researchers looked further into this concept to find if there was a connection between obesity and acne, and the findings were published in the Journal of the American Academy of Dermatology. 
The Study
Researchers wanted to determine the association between Body Mass Index (BMI) and acne in youths. A cross-sectional, population-based study was conducted starting in 2002 and going until 2015. This study used medical data from 600,404 youths, who had their BMI measured at 17 years old. Of the individuals, there were 299,163 males and 301,241 females.
Dermatologists were responsible for diagnosing acne in the individuals. From there, unadjusted and adjusted odds rations of acne in relation to BMI were calculated and stratified into eight groups. For this, they use low-normal group as the reference.
Conclusions
The study found that 18.7% of the 56,007 males and 16.3% of the 49,054 females were diagnosed with acne. The proportion of participants with acne decreased 16.9% in males and 11.3% in females from the underweight group to the severely obese group.
Overall, findings in youths showed that obesity was inversely associated with acne in a dose-dependent manner. Also, findings from multivariable analysis showed similar as well as sensitivity analyses.