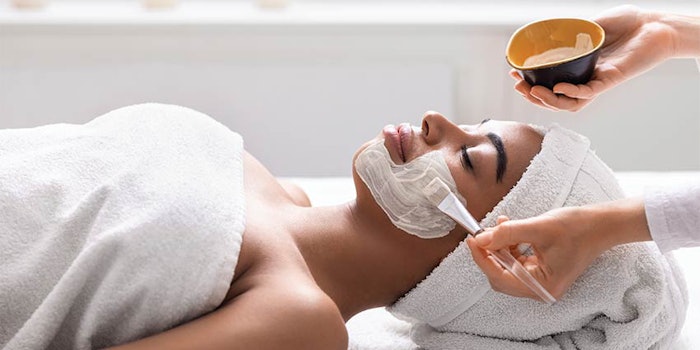 Right now, multicultural skin is the largest growing sector of clients in our industry. The face of esthetics is changing daily and so are the needs of its clients. Today's skin care clientele is composed of diverse ethnicities with a wide range of ethnic skin types, demanding treatments and results specific to their skin care needs and concerns. As our population continues to become more diverse, estheticians must prepare for this prospect and learn to recognize what is appropriate and inappropriate concerning skin care treatments, ingredients and products for clients of color to provide the best possible care to this ever-growing clientele.
Hyperpigmentation is one of the top concerns for ethnic skin types. Though hyperpigmentation can occur in people of all skin tones, it tends to be more frequent in people of color. This condition is caused by skin inflammation, hair growth, hormone levels, sensitivity, scarring and lifestyle factors. Hence, if estheticians want to achieve significant results when treating hyperpigmentation for clients of color, they are going to have to be knowledgeable about a variety of treatments and ingredients that effectively address and correct hyperpigmentation in multicultural skin types. There are many treatment options to correct hyperpigmentation, even the most stubborn, like melasma, using non-invasive to more invasive procedures. However, when treating skin of color, skin prepping or priming the skin is most effective when wanting to push the envelope and introduce more aggressive treatments and modalities to your skin of color clientele.
Microdermabrasion
Microdermabrasion is a non-invasive procedure that is suitable for all skin types with little worry of downtime or complications. It can be used in a series of treatments to treat hyperpigmentation that affects the epidermis or only at the superficial level. To ensure significant results, another modality and lightening agent may have to be added to the series of treatments to eliminate hyperpigmentation. For example, chemical peels or laser treatments can be added to the client's treatment program, and treatments can be alternated on a bi-weekly basis or combined even on the same day. By providing combination therapy treatments with lightening agents and the use of microdermabrasion, the client will notice a difference and see improvements more rapidly.
Continue reading about hyperpigmenation treatments for clients of color in our Digital Magazine...
JoElle Lee is a veran esthetician with over 20 years of experience in all aspects of skin care. She is the founder of JoElle Lee Advanced Esthetics Training and JoElle Lee Skincare and is the author of two bestselling books, "Multicultural Skin Treatments: Learn How to Effectively Treat Skin of Color Using Chemical Peels and Laser Treatments" and "Esthetician on Mission Business Building Workbook."